Las Vegas Drinking Laws
Yes, Las Vegas has open container laws Nevada's local government has established. If you or someone you know is planning a visit, is a resident, or struggles with alcohol abuse, knowing these laws can keep you safe and within legal boundaries.
Here's what you should know:
Drinking alcohol while driving is illegal.

Drinking alcohol while controlling a motor vehicle (even when not moving) is prohibited.

Having an open alcohol container in the passenger area of a motor vehicle is a crime.
Anyone caught driving with an open container in Nevada could face a penalty of up to six months in jail, a fine of up to $1,000, and five points added to their license. These laws serve a vital purpose in a city known for its lively nightlife and entertainment. 
Now, let's dive into the specific drinking laws in Las Vegas and understand how they affect locals and tourists alike.
Las Vegas Open Container Laws: FAQs
Can You Drink Alcohol In Public In Las Vegas?
Las Vegas is known for its lively streets and endless entertainment, but does that mean you can drink alcohol in public? The answer is yes in some areas, but there are restrictions to be aware of. 
Here's a list of familiar places where you can and can't drink in public:
On the Strip

: It's legal for adults 21 and older to walk with an open alcohol container on the Las Vegas Strip, but it must be paper or plastic. Glass containers and aluminum cans are prohibited.

Downtown

: Similar rules apply to the

Fremont Street Experience

area.

Residential Areas & Near Liquor Stores

: These locations strictly prohibit public drinking.
These rules help balance the city's party atmosphere and public safety. But remember, excessive drinking can lead to alcohol addiction and is detrimental to your health. If you or someone you care about struggles with alcohol, understanding these laws becomes even more crucial. Call 725-217-9910 today to speak to a Patient Navigator at Landmark Recovery of Las Vegas if you have alcohol abuse-related questions.
Is Nevada an Open Container State?
While Las Vegas allows open containers in specific tourist areas like the Strip and Downtown Fremont Street, open container laws apply elsewhere.
Under Nevada law:
It's illegal to drink an alcoholic beverage while driving.

It's illegal to have an open container of alcohol while in the passenger area of a motor vehicle.
This means that even though you may see people walking with alcoholic drinks on the Vegas Strip, the law takes a strict stance on open containers in vehicles and non-tourist areas. Local laws further define what you can and cannot do in any given municipality, such as Las Vegas.
Can you Drink in an Uber?
The answer is no. Nevada's open container laws apply to all vehicles, including rideshares like Uber and Lyft.
Why Open Container Laws Are Important for Nevada
Nevada's open container laws help protect residents' and visitors' health and safety. Las Vegas, known for its spirited entertainment and nightlife, is also home to an alarming rate of alcohol-related issues.
Alcohol Addiction in Las Vegas and Nevada
Nevada has some of the highest alcohol-related death rates in the United States, tied with Oklahoma at 15.1 per 100,000¹. 

The percentage of alcohol-impaired driving fatalities (30.3%) is higher than the national average (28.1%)².

Over 1,500 Nevadans died from alcohol-attributable deaths due to excessive drinking between 2015 and 2019³.

In 2021, over 19% of Nevada high students drank alcohol currently₄.

Over 11% of residents aged 12 and older had a past-year alcohol use disorder₅.
Sources:
These startling statistics emphasize the importance of understanding and abiding by open container laws. Knowing the boundaries can be crucial for responsible drinking and addiction recovery.
Landmark Recovery's Approach to Alcohol Abuse in Nevada
Landmark Recovery of Las Vegas offers all-in-one solutions if you or a loved one is battling alcohol abuse problems. They include various alcohol addiction treatment programs, like:
Medical Detox

Inpatient Rehab

Intensive Outpatient Programs

Aftercare Programs
The rehab center provides custom support to each individual. The goal isn't just recovery but long-lasting transformation and a shift to healthy living.
Start Your Recovery Journey With a Phone Call
Struggling with alcohol addiction is a burden you don't have to bear alone. Call the confidential admissions line today at 725-217-9910, available 24/7/365. Your recovery path begins here.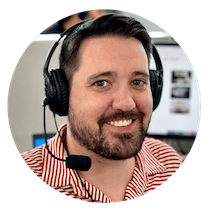 Choose Recovery Over Addiction
We're here 24/7 to help you get the care you need to live life on your terms, without drugs or alcohol. Talk to our recovery specialists today and learn about our integrated treatment programs.