Indiana Organization Focused on Harm Reduction
An organization called Overdose Lifeline has made saving someone from a fatal overdose as simple as using a vending machine. The Indianapolis-based non-profit plans to place naloxone vending machines in 19 locations across Indiana. Each vending machine would contain over 300 doses of naloxone, the medication used to reverse the effects of an opioid overdose. 
In December of 2021, Indiana's first naloxone vending machine was placed at St. Joseph County Jail in South Bend. Most recently, Overdose Lifeline placed a naloxone vending machine outside Union Hospital in Terry Haute in June of 2022.
Through funding from the Family and Social Services Administration (FSSA) Division of Mental Health and Addiction (DMHA) totaling more than $72,000, Overdose Lifeline will work to identify more jails, hospitals and community locations ideal for housing these repurposed vending machines. The naloxone kits are free of charge and accessible 24/7. The non-profit's goal is to get the machines into communities where there are high risks of overdose.
"This way vulnerable populations are able to get naloxone without the stigma of having to talk to somebody face to face," said Breanna Baldwin, manager of harm reduction at Overdose Lifeline.
Click here to find a naloxone vending machine near you
Naloxone Vending Machine Idea Sprang out of Jail
The concept of naloxone vending machines started in the summer of 2019 at the Los Angeles County Jail in California. The goal was to help protect populations with the highest risks for overdose – recently released prisoners and hospital patients with opioid addictions. 
Many people go to jail or enter hospitals with substance use disorders (SUDs). They might be forced into opioid withdrawal while in jail or go through medical detox at a hospital. This can result in them developing a lower tolerance to opioids once they serve their time or get discharged. If they come out and take the same amount of the drugs they were used to, the effect could be fatal.
An American Journal of Public Health study found that former inmates were 40 times more likely to die of an opioid overdose within two weeks after being released from prison than someone in the general population. Hospital patients who've used illicit opioids are four times more likely to overdose in the first two days after they're discharged. Placing vending machines in these types of locations around Indiana helps distribute large amounts of naloxone in areas with lots of public access. 
"It allows people within hospital and jail lobbies to take naloxone, if they have social circles, or they themselves think they're going to be using substances," said Baldwin.
Treatment Options Available in Naloxone Kits
Overdose Lifeline has seen a rise in the distribution of naloxone in locations where vending machines are placed. Since December of 2021, the non-profit organization has distributed more than 7,000 doses of naloxone in populations within parts of Indiana most affected by substance abuse. Under Indiana's statewide standing order – issued in 2016 by former State Health Commissioner Jerome Adams – Overdose Lifeline also includes state resources, training material and different treatment options in every naloxone kit. 
"We do try to help make sure that people know that there are treatment facilities as well as statewide resources that they can access to be able to get into treatment when they're ready to start the recovery process," said Baldwin.
Find Help in Your Area
If you or someone you know is struggling with opioid addiction, call 888-448-0302 for more information or to talk to a member of the admissions team at Landmark Recovery. For Indiana residents looking for help, we have addiction treatment centers in Indianapolis, Carmel and Bluffton.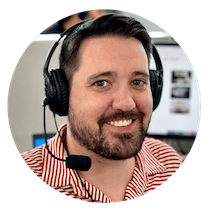 Choose Recovery Over Addiction
We're here 24/7 to help you get the care you need to live life on your terms, without drugs or alcohol. Talk to our recovery specialists today and learn about our integrated treatment programs.