As of January 2021, coronavirus has infected at least 22.8 million people in the United States and claimed 379 thousand lives. Though the vaccine rollout has started, we must still be vigilant in doing our part to protect the most vulnerable among us.
In an effort to curb infections and deaths, federal, state, and local governments across the country have enacted rules that regulate how businesses can operate. Many of these rules involve bars, restaurants, clubs, and almost all forms of nightlife entertainment.
Staying Close When Social Distancing

For many people, adjusting to the "New Normal" has been incredibly difficult.
Coronavirus has led to people being forced to work at home. Shutdowns in reaction to the virus have also led to millions of children being educated virtually with the help of their parents and to video conference doctor's appointments.
The lack of travel and social interaction has led to Americans doing something they do quite well – they got innovative.
People turned to the internet to gather with their friends and loved ones, and even people they don't know. As they were using Zoom for meetings and education, people realized they could use it to get a feel for the nightlife they used to enjoy.
Today, then, we'll be discussing the implications of virtual raves and parties and the dangers of the party drugs that are often associated with the party nightlife.
What Are Party Drugs?

During normal times, the party-style nightlife tends to go hand in hand with the use of drugs. When surveyed, 35.5% of rave attendees admitted to using illicit drugs. One reason for this is that using these drugs allows the people to have a heightened experience during the rave, and the use of drugs also helps them to feel as though they fit into the environment.
Some of the drugs that are used in the rave scene include:
     

Cocaine

     

GHB

     

LSD (Acid)

     

MDMA (Ecstasy)

     

Methamphetamines

     

Rohypnol
Risks Associated With Party Drugs
Most of these party drugs are hallucinogens. This class of drugs causes sensory effects and results in altered perception of reality. These drugs can cause hallucinations, causing a person to become divorced from reality.
Hallucinogens can also cause many physical side effects, like:
       

Dry mouth

       

Increased blood pressure

       

Increased heart rate

       

Lack of appetite

       

Nausea

       

Psychosis and paranoia
Using Party Drugs Virtually
It might seem strange that virtual partygoers would use party drugs while alone in their homes, but research is showing that is indeed happening.
A study published by NYU found that 55.5% of people surveyed had attended a virtual rave during the pandemic, and 40% of them said they had used drugs during the parties.
The most commonly used substance during virtual parties and raves is alcohol, followed closely by marijuana. The study found that ravers were using ecstasy, LSD, and cocaine as well.
The authors of the study note that certain effects of the drugs might be less pronounced, the risk is still high. The scientists plan to continue their research as the pandemic rages on, and even once coronavirus passes and it's considered safe to attend clubs and raves in person again.
Seeking Help
If you or a loved one is struggling with using illicit party drugs while attending virtual concerts, virtual raves, or happy hours, please don't continue to fight the battle alone.
At Landmark Recovery, we have the skills, tools, and programs you need to help you beat your addictions and start on the road to recovery. Our caring staff is highly knowledgeable and they are available to answer any questions you may have.
Please, contact us today to learn more about the options available to you at Landmark Recovery. Call us at 888-448-0302 and we'll help you get back on track if the party lifestyle is wearing you down.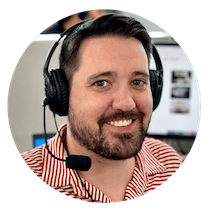 Choose Recovery Over Addiction
We're here 24/7 to help you get the care you need to live life on your terms, without drugs or alcohol. Talk to our recovery specialists today and learn about our integrated treatment programs.