In recovery, you'll make changes to more than just your substance abuse habits. Rehab is the beginning of a lifestyle reinvention. You'll learn how to replace unhealthy habits with ones that benefit your wellness—the mental, physical, and emotional kinds. Together, these three enriching factors will help you function better in your day-to-day life after attending rehab at Landmark Recovery.
Every person's rehab experience will be a little bit different as our programming is tailored to the individual. When creating a customized recovery plan for you, we consider your addiction, the therapies that will be most effective in treating it, and your personal preferences.
So while it is difficult to say exactly what the day-to-day routine will entail, here's what you might expect from a "day in the life" at Landmark Recovery.
Nourish Your Body

At Landmark, you'll enjoy three meals a day, at 7am, 12pm, and 5pm, along with snacks by request. It's been proven that good nutrition is critical in recovery; plus, it just makes your body feel healthy and energized. Substance abuse strips away many of the good vitamins and minerals in your body, so it's essential to replenish them with nutrient-dense food and drink. Treating your body right is about more than just food, though. It also means getting exercise and maintaining your physical fitness.
Physical activities are proven to help individuals in recovery and should be an integral part of your plan. The benefits of exercise are manifold: not only does it release endorphins, make you feel good, and reduce the risk of future health problems, but it also fills your day with structure and routine and gives you something to strive towards. You can expect regular fitness activities in your recovery program at Landmark, several times a week, if not daily.
Nourish Your Mind

Stimulating recreational activities are vital to helping you rebuild wellness. At Landmark, we use alternative methods like art and music therapy sessions for recreation and guided meditation for healing. We also offer mentally engaging educational lectures about how to cope with and overcome various addiction issues.
During any given week at Landmark, you're guaranteed to receive at least 21 hours of group therapy and two hours of individual therapy. Additionally, you can expect at least three hours of group therapy a day. Group is where you can voluntarily share your thoughts, feelings, and experiences with your peers in a safe forum. Depending on your personal preferences, your sessions may include 12-Step or SMART Recovery programs, CBT, family therapy, and medically-assisted treatments.
Ultimately, the purpose of all these activities is to help you heal and grow as you consider your long-term sobriety goals. When you identify what those are, our team will then help you develop strategies to achieve them once you've finished your stay in rehab. By the time you're done, you should want to continue your sober journey. The goal is for you to have a plan to help make that happen.
Although this is just a general overview of a day in the life of rehab at Landmark, we hope it gives you an idea of what you can expect when you begin your wellness journey with us. It all starts with a choice, and we'll be there to help you every step of the way.
If you or a loved one are considering rehab, we'd love to help. Reach out today to learn how to get started.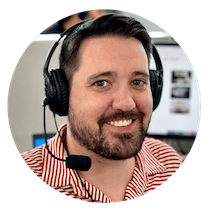 Choose Recovery Over Addiction
We're here 24/7 to help you get the care you need to live life on your terms, without drugs or alcohol. Talk to our recovery specialists today and learn about our integrated treatment programs.