Updated: July 11, 2023, at 2:29 p.m.
After making the difficult but ultimately life-changing decision to get treatment for a drug or alcohol addiction, you may wonder what to pack. You'll need specific items for admission, like a photo ID, and things you'll want to have for comfort. Remember, most people stay at a residential treatment center for between 20 and 40 days. It's also important to know what not to bring.
What to Bring to Drug and Alcohol Rehab
When you enter an addiction treatment program, it's important to bring these items with you:
Valid photo ID, either a driver's license, state ID, or passport
Medical insurance cards
A list of your medications, including brands, dosages, and any known allergies
A notebook and writing utensils (pen, pencil, etc.) for taking notes, writing notes to loved ones, and/or personal reflection.
Clothes
Pack a week's worth of comfortable clothing and casual shoes for everyday wear. Your time in rehab will also involve light physical activity like yoga classes and walking, so bring athletic apparel and footwear suitable for exercise.
Here are a few examples of what clothes to pack:
Sweatpants
T-shirts
Jeans
Shorts
Athletic shoes
Comfortable footwear
Avoid excessively bare clothing, including crop tops, shirts that expose your midriff, and short shorts. Sleeveless shirts and tank tops are acceptable if they're covered by a sweater or cardigan or worn over another garment that covers the shoulders.
Toiletries
Please bring your regular or personal hygiene items, including your:
Toothbrush
Toothpaste
Deodorant
Shampoo
Conditioner
Body soap
Feel free to bring any hair or skincare products you use as part of your care routine and disposable shaving items.
Recommended
If you would like to make calls while in rehab, bring a contact list of whom you would like to connect with during your treatment. You'll be allowed weekly calls scheduled by your therapist, but you won't be able to have your phone during rehab.  You can also bring stamps and envelopes to write letters.
You may also bring your food items, as long as the snacks are prepackaged, and the drinks are factory-sealed. Juice, soda, water, and tea are acceptable, but not energy drinks like Monster or Redbull. We have prepaid cards and snacks available to purchase if you prefer.
You can bring books, other reading materials, spiritual items, family photographs, mementos, and MP3 players for entertainment, downtime, and personal use. Keep in mind that our facilities don't offer Wi-Fi or allow cameras.
NOTE: You can only bring two bags or suitcases if we provide transportation to the treatment center.
What Not to Bring to Rehab
You can't bring substances to rehab, including alcohol and illicit drugs. Leave over-the-counter medication at home. Landmark Recovery has a strict policy regarding pornography and weapons. Anything sharp that can cause bodily harm, including scissors, knives, and blades, is forbidden.
Additionally, do not bring:
Cash, checks, or payment cards (besides the prepaid variety mentioned above)
Aerosols
Heating pads or electric blankets
Hemp products
Magic markers, sharpies, white-out
Marital aids, condoms
Cleaning supplies
Perfume, cologne, aftershave
Nail polish, polish remover
Cell phones, laptops, tablets, cameras, video games, or DVDs
Candles and incense
We ask that you abide by these rules during your stay so that you can focus on your wellness. We aim to make your stay as comfortable as possible while keeping you, our medical staff, and other patients safe and healthy.
If you have questions or concerns about what you should and should not bring to rehab, call our confidential admissions line today at 888-448-0302. A Patient Navigator is available 24/7/365 to help.
Discover More About the Rehab Journey
Addiction rehab is an important step toward recovery; understanding it fully can make the process smoother. If you want to learn more about the rehab journey, read these blog posts.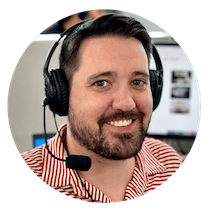 Choose Recovery Over Addiction
We're here 24/7 to help you get the care you need to live life on your terms, without drugs or alcohol. Talk to our recovery specialists today and learn about our integrated treatment programs.