On November 30, San Francisco finally launched its inaugural Street Crisis Response Team (SCRT).
This unit will respond to 911 calls in the Tenderloin area stemming from mental health or addiction issues.
This program aims to streamline law enforcement's response to non-violent activity, according to Mayor London Breed who took to Twitter last week calling this program "an important first step" in a long-term effort to stop suffering on the streets. Mayor Breed wants resources directed toward public safety instead.
With SFPD receiving 21,860 calls concerning behavioral or mental health crises in 2019, this initiative is timely, so what are the logistics?
Street Crisis Response Team: How Will It Work?
The SCRT pilot program involves a joint initiative between the San Francisco Fire Department and the San Francisco Department of Public Health. The Department of Emergency Management is also contributing significant support.
The San Francisco Police Department comes onboard as a strategic partner to help with transitioning some emergency calls to the new teams in place.
SCRT teams will include:
Community paramedics
Behavioral health clinicians
Behavioral health peer specialists
The core goal of this program is to supply a suitable non-law enforcement response for behavioral health emergencies throughout San Francisco. By providing this alternative response, those in crisis can be diverted away from county ERs and criminal legal backdrops and placed instead into appropriate behavioral health treatment.
The SFPD will still respond to all 911 calls linked to violent and criminal activity, while the SCRT will provide care coordination and clinical interventions on the San Francisco streets.
The first SCRT team will respond to non-violent calls in the Tenderloin area from 10am to 6pm, Monday through Friday.
Over the coming months, 6 teams will be mobilized to cover the whole city.
Why This Initiative Is a Positive Move

Mayor Breed tweeted, "We need to end the cycle of people not getting treated, only to be released back on the street once again."
It will be interesting to see if the Street Crisis Response Team's response, with a focus on compassion and clinical skills, will help more people get the right care and treatment rather than with police intervention.
As Mayor Breed admits, changing our response to non-violent calls will take time and effort, but this is certainly an encouraging start.
The city has a broader plan to create an office of coordinated care where those with addiction and mental health issues can be treated without police involvement.
Dr. Grant Colfax, Director of Health, states that the Department of Health is "proud to be adding this model". He adds that the inclusion of a member with "lived experience of behavioral health challenges" is especially important, and states that "we will build on what we learn from this first team" to help connect more people to the appropriate trauma-informed care".
Chief Jeanine Nicholson from the San Francisco Fire Department is equally enthusiastic about the SCRT claiming it will lead to "innovation on a larger scale" leading to improved access to care for anyone suffering a behavioral crisis on the streets of San Francisco.
This first vital phase of the Street Crisis Response Team pilot program is only the beginning of Mental Health SF, the framework intended to improve the city's response to homelessness and to reduce wait times for treatment beds. We can only hope more states follow suit, and we continue to prioritize the appropriate treatment for those with addiction and mental health issues.
What To Do Next
If you or a loved one is suffering from both addiction and mental health issues, a treatment center like Landmark Recovery can help you tackle a dual diagnosis head-on.
Get in touch with our friendly admissions team by calling 888-448-0302 today. We aim to help one million people just like you to reclaim their old lives, so why not see how we could help you?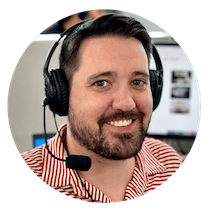 Choose Recovery Over Addiction
We're here 24/7 to help you get the care you need to live life on your terms, without drugs or alcohol. Talk to our recovery specialists today and learn about our integrated treatment programs.