The importance of finding sober support
American culture is known for combining popular activities like sporting events and concerts with alcohol consumption. You'd be hard-pressed to go to one of these social events and not see people with alcoholic beverages in hand. However, if you're someone who enjoys many of these events but doesn't drink alcohol or take drugs, it can be difficult to go and have a good time without feeling like the odd man out in your social circle, especially if you're recovering from an addiction or lack sober support.
What is Sober AF Entertainment?
The difficulty of finding people who didn't want to drink at social gatherings is an experience that inspired Duke Rumely to start Sober AF Entertainment (S.A.F.E.) in 2018, a national nonprofit that hosts sober tailgates at concerts and sporting events. He intended the name of his organization to be both provocative and utterly clear.
"Sober AF stands for what you think it stands for," Rumely said. "But if you're talking to a group of church ladies it could also stand for sober and fun, or sober and friends." 
The Colorado-based nonprofit also provides discounted tickets to people who want to sit in sober sections at events. The sober support group targets anyone – whether they're in recovery or not – wanting to go to a concert or football game and not feel pressured to drink or take drugs.
"I understand how important it is to have community and to know that I can still have fun with other people who have decided to have fun and not get drunk or high," said Rumely, who's been in recovery since 1989 after a battle with alcohol addiction.
Related: Tips on How to Have Fun While Sober
Rumely, the founder and executive director of S.A.F.E., got the idea to start the nonprofit after his children, who were teenagers at the time, both had negative experiences with friends who were under the influence of drugs. Rumely said he wanted his children and others to have a safe space to enjoy a band, big game or even dance parties without drugs or alcohol.
"I thought, 'This is ridiculous. This is the only culture these kids have right now,'" he said. "It's ridiculous that there's no secondary culture for these kids besides beer pong at sporting events and this ecstasy-fueled lifestyle at music festivals."
Rumely was already familiar with sober support groups from early in his recovery. As a frequent concertgoer in the 1980s and 1990s of rock band "The Grateful Dead," Rumely came across Wharf Rats, a sober support group that followed the rock band on tour and embraced the drug-and-alcohol-free lifestyle. Wharf Rats held sober meetings during concert intermissions. During that time, Rumely said he felt supported and learned strategies to live "continuously sober."
 "They taught me how to have fun sober," Rumely said. "It was important for me to go out knowing that 90% of my life was normal and 10% was different. That 10% was learning how to have fun and getting a sober wingman so I didn't feel like I was the only guy not drinking or doing drugs."
More than 20 years later, S.A.F.E. provides sober, safe spaces in addition to spreading awareness about the harmful effects of substance use. Rumely said community recovery centers come to S.A.F.E. tailgates and educate participants about harm reduction, provide Narcan training and hand out overdose reversal kits.
"Our lane is really more recovery support," Rumely said. "I think it's great that we both can be there and that we're both trying to help people not die from an overdose."
Click here for more information on upcoming S.A.F.E. events.
Learn more about addiction recovery
Groups like S.A.F.E. are crucial for people in addiction recovery. There is no cure for addiction, but there is treatment that requires continued care and support. When people graduate from inpatient treatment programs like the ones at Landmark Recovery, it's important for them to find sober support networks that can help them maintain their recovery as they transition back into activities where people might be drinking or taking drugs.
If you or a loved one is struggling with addiction, call 888-448-0302 to talk to a recovery specialist. Our phone line is confidential and available 24/7. Visit our locations page to find a treatment center near you.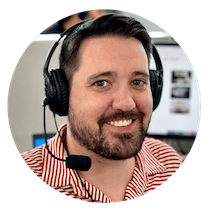 Choose Recovery Over Addiction
We're here 24/7 to help you get the care you need to live life on your terms, without drugs or alcohol. Talk to our recovery specialists today and learn about our integrated treatment programs.