Updated: April 18, 2023
Are you struggling with addiction and worried that the road to recovery means sacrificing the fun in your life? You're not alone. A survey published in the Journal of Psychoactive Drugs found that during the early stages of addiction recovery, many people relapse because they "feel bored."
But the good news is that there are many recovery tools for addiction. These tools can help you find enjoyable activities such as exercising, volunteering, or learning new skills. This can make your journey toward recovery fun and fulfilling, even while sober.
What Does "Sober" Really Mean?
When we hear the word "sober," we often associate it with addiction or substance abuse. However, being sober simply means not being under the influence of drugs or alcohol. Unfortunately, the term can carry a lot of stigma and often implies a lack of enjoyment.
But the truth is, you can still have a fun time while being sober.
In this blog, you'll read the inspiring story of a woman who conquered addiction and discovered new ways to enjoy life without drugs or alcohol. She'll share her insights and tips on how to live a fun and rewarding life in recovery.
How to Have Fun While "Sober"
For nearly 10 years, JoJo Campbell's idea of fun involved being drunk or high. As a teenager, she struggled with an addiction to drugs and alcohol. Almost every time she went to work, drove her car or went to the gym, she was under the influence.
"Anything I did, alcohol or drugs were always present," said Campbell, who has been in recovery for 15 months, "I just drank and then f–ked around, and found myself either in jail, knocked out or passed out somewhere. It wasn't a lot of fun, looking back. It was just a lot of craziness that my brain thought was fun in the moment."
Like many people in recovery, it took Campbell several months to feel comfortable being in situations where people were drinking alcohol. She needed time to learn how to deal with cravings and triggers and understand what strategies worked for her. Recovery doesn't disqualify you from going to a party, game or concert, if those are activities you enjoy. 
However, it's important to create a new definition of what's fun for you when substance use isn't involved.
"People need to remember that we can still have fun even though we're sober," Campbell said. "I've had more fun being sober than I ever did being drunk or high. I can remember things, I'm actually present. I remember the laughter and the joy that I feel, and I don't make a freaking fool out of myself."
How to Make Being Sober Fun
Have a Purpose, Plan
Once you decide to recover from substance use, you'll face many changes. After leaving an inpatient treatment program, you may be tested, but you'll have the tools to avoid relapse.
You'll need to identify triggers that may provoke drug or alcohol cravings. Some friends may distance themselves, and you may choose to avoid people you used to drink or use drugs with.
There may be pressure to drink or use drugs in social situations, but Campbell found that it's possible to have fun without substances. She has a plan for uncomfortable situations and focuses on finding purpose in the places she goes.
"I think people who are newly sober think that their whole life stops, that they can never go back out again, they have to live in isolation," she said. "You do get to a place in your sobriety where you can be around alcohol and go out, and do things and not be so tempted to drink. As long as you have a reason to be somewhere and you feel like you're in a good spiritual place, go."
Campbell explained that she often chooses not to carpool with friends to an event. This gives her a "backup plan" in case she finds herself in an uncomfortable situation. She's not reliant on anyone else, doesn't have to wait for a ride and can leave if she's feeling triggered to relapse.
"I have gotten myself out of so many situations where I'm having a good time and it gets too rowdy, or something happens and I'm feeling a little uneasy," she said. "I leave because I have my own car and I think that's something so important."
Related Story: Should I Tell Someone I'm Addicted to Drugs or Alcohol?
Find a "Sober" Support System
Recovery means making changes, which often includes the people we surround ourselves with. As a 26-year-old in recovery, Campbell knows this well. She understands that finding fun, meaningful activities that don't threaten her recovery can be a challenge, but it's worth it. It's about finding the balance between having fun and maintaining your recovery.
"It does kind of suck because you have to get rid of a lot of your old friends," she said. "They say, 'New playground, new playmates.' So, you really have to sometimes be okay with doing things alone and making peace with that, because you act like the people you're around. I'm not going to stay sober if I'm hanging out with the same friends that I was partying with."
Many addiction experts and people in recovery believe that the more you participate and engage in your recovery, the greater your chances are of sustaining long-term sobriety. It's all about making smart, purposeful choices. That could include entering an intensive outpatient program after rehab, attending Alcoholics Anonymous (AA) or Narcotics Anonymous (NA) meetings or finding a sponsor to hold you accountable during your recovery. 
"Going to an NA or an AA meeting is truly such a game changer," Campbell said. "There's always going to be someone there who, if you tell them that you're new in recovery, they will come up to you and give you their number."
Whichever route you choose on your journey, Campbell said cultivating a support system is one of the best ways to not only find fun things to do, but help you keep the ultimate goal in mind – maintaining your recovery. 
"It's scary to talk in meetings and go up and ask someone to be your sponsor and call people, but those things are so vital," Campbell said. "They've definitely helped me get to the place where I am today. It is hard when you have to put in the work in the beginning. It makes it so much easier down the road to reach out to people."
Remember That "Nothing Can Come Before Your Sobriety"
Inpatient rehab (residential treatment) facilities offer safe, structured and controlled environments for people struggling with substance abuse to learn how to live without drugs or alcohol. For some, the transition back home can present new and stressful scenarios that could lead to a relapse, which is normal for people in early recovery. Campbell said that when she is trying to find fun and entertaining things she keeps her recovery journey in the back of her mind.
"Nothing can come before your sobriety," she said. "Not a family member, not a friend, not a job. You just gotta' be careful."
Campbell explained how important it is to "pick and choose your battles" during recovery. She's at a point where she can go out and have fun with friends and family and not feel tempted to drink or do drugs. Still, she has a good sense of when to remove herself from situations that could be triggering.
Enhance Your Addiction Recovery With These 20 Activities
Staying away from alcohol or drugs can be tough.  However, being sober doesn't mean you have to stop having fun. There are plenty of activities you can do that don't involve substances and can actually be more enjoyable without them. Whether you're trying to maintain a healthy lifestyle or are recovering from addiction, it's important to find ways to have fun and enjoy life without relying on substances.
We've put together a list of 20 activities that can help you maintain your recovery while having a good time. From outdoor adventures to creative hobbies, there's something for everyone on this list. 
Ready to Have Fun Without Alcohol or Drugs?
You might be at a place in your journey where you're thinking about addiction treatment options. We're here to talk when you're ready. If you or a loved one struggles with drugs or alcohol, call 888-448-0302 to talk to a recovery specialist at Landmark Recovery. 
The confidential phone line is available 24/7. When you call, a team member can answer questions about recovery resources or guide you through our admissions process. Click here to see a full list of addiction treatment centers in your area.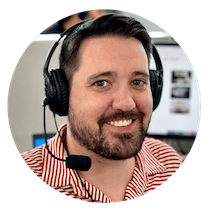 Choose Recovery Over Addiction
We're here 24/7 to help you get the care you need to live life on your terms, without drugs or alcohol. Talk to our recovery specialists today and learn about our integrated treatment programs.