Welcome to This Week in Recovery, a weekly recap of the 5 biggest stories in the recovery industry.
Prescriptions of the opioid-reversing drug naloxone are skyrocketing and experts say that these rising prescription rates may be the reason overdose deaths have stopped rising in almost three decades. Naloxone prescriptions dispensed by pharmacies doubled from 2017 to 2018, rising from 271,000 to 557,000 the CDC reported.
How Opioids Are Affecting The Middle-Aged Generation Overseas – New York Times
As the "Trainspotting" generation ages, middle-aged heroin and opioid substance abusers are beginning to feel the harmful effects of their drug use more and more. In fact, overdoses are more common, in some aspects, compared to the United States. Last year, there were 1,187 drug-related deaths in Scotland, an increase of 27 percent from the year before.
The opioid crisis and drug epidemic in the United States originally began as a more rural issue. However, in recent years it's becoming increasingly urbanized, with death rates from cities overtaking those of rural areas.
Many of the communities most affected by drug addiction and overdose deaths are low income, rural parts of the country. Often economic opportunities are limited in these areas and social isolation is worse. From California to Kentucky to Oklahoma, USA Today takes a look at the counties with the worst drug problems in each state.
One In 10 Older Adults Binge Drinks, Study Says – New York Times
According to a study conducted by New York University, about 10 percent of older adults are considered binge drinkers. Binge drinking was defined as consuming five or more drinks in one sitting for men or four or more drinks for women. Unfortunately, the health effects of binge drinking are much more severe for older adults than they are for younger adults.
Want more recovery reads? Head over to our blog today!
Denial is one of the largest roadblocks that substance abusers have to deal with when starting the road to recovery. Denial goes a long way toward explaining why people struggling with addiction persist with alcohol or substance abuse despite consequences they may face. You can learn more about it in this week's featured article.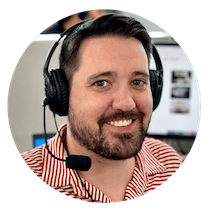 Choose Recovery Over Addiction
We're here 24/7 to help you get the care you need to live life on your terms, without drugs or alcohol. Talk to our recovery specialists today and learn about our integrated treatment programs.