Are you embracing "Sober October" and seeking a sober Halloween activity in Denver this year? You're not alone, especially if you're recovering from drug or alcohol addiction. Your sobriety doesn't have to be a reason to miss out on the fun of "spooky season." 
Focusing on long-term recovery is crucial, especially during a holiday known for parties and alcohol. A national survey shows this is even more pressing when an estimated 1.16 million Coloradans report binge drinking.
A Sober Solution: Escape Rooms
Why not make your Halloween exciting with an escape room? This blog is your guide to 10 of Denver's top-rated escape rooms. We picked each one based on strong Google reviews. 
We give you all the details: prices, themes, and directions, so you can plan a Halloween that fits your recovery journey.
Why Escape Rooms for Halloween?
Escape rooms are a great choice if you're looking for a sober Halloween activity that's as mentally and emotionally stimulating. Far from your usual costume party, these experiences require teamwork, logic, and quick thinking—traits that addiction recovery also encourages. You get to work with friends and family in a fun, challenging setting that promotes bonding without involving substances.
How to Pick an Escape Room
Not all escape rooms are created equal, so how do you choose? Keep these factors in mind:
Price

: Make sure it fits your budget. Many escape rooms offer group discounts.

Location

: Consider how far you're willing to travel. The closer, the better—especially if the whole family is going.

Difficulty Level

: Check websites and local reviews to decide if an escape room's challenge level matches your group's skills. Your experience should be fun, not frustrating. Many escape rooms encourage larger groups for a better chance at solving the puzzle.
10 Top-Rated Escape Rooms in Denver
Description

: Immerse yourself in themed rooms like "

Egyptian Tomb

" and "

Casino Heist

."

Price

: Starting at $35 per person.

Directions

: Located at 1529 Champa St, Denver, CO 80202
3.
Epic Escape Game
Description

: Choose from unique themes like "

It's a Holodeck Sherlock

" and "

Revenge of the Pharaoh

."

Price

: Starts at $30 per person.

Directions

: 1750 Gilpin St, Denver, CO 80218.
Description

: Team-build and solve puzzles in rooms like "

The Dark Room

" and "

Weird Heritage

."

Price

: From $32 per person.

Directions

: 142 W 5th Ave, Denver, CO 80204.
Description

: Explore Christian-themed puzzles and scenarios.

Price

: Starts at $30 per person.

Directions

: 2020 S. Oneida St., Suite 10, Denver, CO 80224
Description

: Offers live puzzles in rooms like "

Antidote

" and "

Arizona Shootout.

"

Price

: Starting at $39 per person.

Directions

: 2220 California Street, Denver, CO 80205
Description

: Escape from prison-and-work-themed rooms like "

South Spy-cific" (60% success rate) and "Happy Hour" (30% success rate)

Price

: Starting at $45 per person.

Directions

: 921 W. 9th Avenue Denver, CO 80204
Note: This location also operates as a bar. If you're in recovery from alcohol addiction, please be mindful of this setting.
Description

: Dive into mind-bending puzzles like "

The Amulet Of Time

" and "

The Pink Panther

"

Price

: From $35-$39 per person

Directions

: Found at 5776 S. Rapp St. Littleton, CO 80120
Why Escape Rooms are the Best Choice for a Sober Halloween in Denver
You don't need alcohol or drugs to enjoy Halloween. Celebrating sober not only ensures you remember the night's adventures, but it can also open doors to fresh and thrilling experiences. Escape rooms in Denver are a testament to that.
They offer a blend of teamwork, intellect, and fun without substances. If you are or a loved one is recovering, rewrite those old traditions this Halloween and prioritize your well-being while still deep-diving into the festive spirit.
Recovery Support is Just a Call Away
Your sobriety and health should always come first, no matter the holiday or season. If you or someone you love is facing addiction challenges, don't wait. Reach out to Landmark Recovery of Denver in nearby Aurora for expert treatment. Call  (720) 702-9994 for the support, guidance, and hope you need for a brighter, sober future.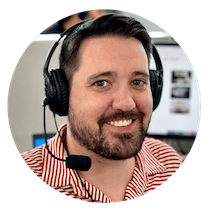 Choose Recovery Over Addiction
We're here 24/7 to help you get the care you need to live life on your terms, without drugs or alcohol. Talk to our recovery specialists today and learn about our integrated treatment programs.