The Impact of Using Drugs While Pregnant
If pregnant drug addicts don't get help, there could be negative effects for their baby. Illegal drugs are harmful to fetal development, and they can also have long-term effects on unborn babies.
Today, we'll outline how to detox from drugs when you're pregnant so you can give your baby the strongest start. Before that, though, what specific dangers do you risk if using drugs while pregnant?
Pregnant Drug Abuse: How Does it Affect Your Baby?
You share whatever you put into your body with your unborn baby through your connection via the umbilical cord and the placenta.
Unfortunately, the fetus is highly sensitive to drugs, and it's unable to eliminate them as efficiently as you can. Resultantly, chemicals can build up to toxic levels in your baby's system. This can potentially cause permanent damage.
In broad terms, using drugs during pregnancy can cause any of the following:
Birth defects
Drug dependency in the baby
Low birth weight
Miscarriage
Premature birth
Small size
Stillbirth
Sudden infant death syndrome
Low birth weights increase the risk of intellectual disability and illness in the newborn.
Infants born prematurely run a higher risk of eye, lung, and learning problems.
Fetuses can even become dependent on the drugs you're using while pregnant. In this way, a pregnant drug addict delivers an infant drug addict – more on this below.
The risks triggered by drug use during pregnancy vary according to factors such as:
Type of substance
Time of use
Frequency of use
Using any type of illicit drug while pregnant is risky and can harm your unborn baby. To illustrate, we'll break down the most commonly abused drugs by pregnant drug addicts.
Pregnant Drug Users: Common Drugs of Abuse
Pregnant drug addicts most commonly abuse the following substances:
Cocaine
Marijuana
Meth
Opioids
Cocaine
Using cocaine while pregnant puts you at enhanced risk of stillbirth and miscarriage. Cocaine use also sometimes triggers premature water breaks, preterm labor, and the early separation of the placenta.
Babies exposed to cocaine in utero are at increased risk of poor growth, brain damage, stroke, long-term behavioral problems, and SIDS (sudden infant death syndrome).
Marijuana
Marijuana is the most commonly used substance during pregnancy. Despite its increasing legalization across the US, it's nevertheless inadvisable to smoke weed while pregnant.
To reap the full benefit from marijuana, you need to deeply inhale then hold the smoke in your lungs. Marijuana smoke contains many harmful gases, and you will pass these to your baby.
Smoking marijuana while pregnant can also lead to poor growth, breathing, and behavioral problems in your newborn.
You should also avoid using marijuana when breastfeeding since it's easily transmitted via breast milk. The same is true for all substances.
Meth
If you use stimulants like crystal meth during pregnancy, you run the risk of early placental separation, growth issues, and even death of the fetus in utero.
This study showed over 80,000 births in the US impacted by amphetamine-use disorder. In the rural western states, 1% of deliveries involve the mother using meth. As the opioid epidemic continues to pound the United States, not even unborn babies are safe.
Opioids
The abuse of prescription opioids or narcotic opiates like heroin and methadone can bring about adverse health effects for mother and baby. Opioid use disorder triggers poor fetal growth, birth defects, stillbirth, and maternal death.
Using heroin during pregnancy means your baby could be born dependent on the drug. They could experience severe and potentially fatal withdrawal syndrome post-delivery. Special medical care and medication are essential to treat these withdrawal symptoms.
What is Neonatal Abstinence Syndrome?
Neonatal abstinence syndrome (NAS) occurs when a baby withdraws from drug exposure in utero.
NAS is most often caused as a result of opioid use during pregnancy. It's also triggered by antidepressants and benzodiazepines.
Signs of NAS include:
Breathing problems
Diarrhea
Fever
Seizures
Tremors
Twitching
Vomiting
Most of these symptoms present within 3 days of birth. They can last for anywhere from a week to 6 months after birth.
Neonatal abstinence syndrome can be treated with medication, hydration, and high-calorie formula. With treatment, most babies recover within 5 to 30 days.
This syndrome first penetrated our consciousness during the crack epidemic of the 1980s. In the 2000s, NAS is again hitting the headlines as further collateral damage caused by the opioid epidemic.
In some states like Kentucky, the effects were especially devastating. According to state data, 46 babies had NAS in 2001. This number rose to 1354 at the peak of the opioid crisis in 2015. Fortunately, these numbers are now slowly declining. This still represents almost 1 in 20 babies in Kentucky born with NAS, so what more can be done?
Well, 12 non-profits in Kentucky have been awarded $4.6 million in grants to improve residential treatment services for pregnant women in the state. These grant awards are mainly focused on addressing NAS via comprehensive residential treatment programs.
Gov. Andy Beshear welcomed this opportunity to "create a better Kentucky for future generations".
You can find the full list of recipients of this funding via Senate Bill 192 right here.
How to Detox From Drugs When You're Pregnant?
Medically-assisted detox is crucial for pregnant women.
You'll withdraw from drugs in an inpatient setting with continuous medical supervision. The use of medications can soothe withdrawal symptoms, but they will be closely monitored to avoid complications.
What Comes Next
If you're pregnant or thinking of having a baby while dependent on drugs, you should investigate the appropriate treatment options. Here at Landmark Recovery, we specialize in helping people just like you detox from drugs in a safe, welcoming residential facility.
Give your baby the best start in life and put the drugs behind you. To get things started, call the friendly team at 888-448-0302.pre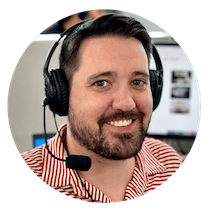 Choose Recovery Over Addiction
We're here 24/7 to help you get the care you need to live life on your terms, without drugs or alcohol. Talk to our recovery specialists today and learn about our integrated treatment programs.