Seeking out medical treatment for a substance abuse problem is one of the hardest things that someone can go through during the recovery process. Admitting to yourself and others that you have a drug or alcohol problem that needs to be addressed is the first step to moving toward a solution. Hundreds of thousands of people across the country are suffering from some type of substance abuse problem and tens of thousands die every year from this, including 88,000 from alcohol-related deaths and over 70,000 from drug-related deaths. If not addressed properly, someone who is dealing with a alcohol or drug addiction could overuse or relapse and become another statistic.
If someone with an addiction does not seek alcohol or drug treatment at all, their problems could spiral out of control and lead to an overdose or a drunk driving death. Similarly, treating yourself or detoxing yourself without medical supervision can be dangerous and even lead to death if done incorrectly. However, seeking treatment and going through the detoxification process in a safe environment with the help of medical professionals is the first step on the path to sobriety.
There are also a number of different treatment options for people depending on what type of addiction they have and depending on the severity of the addiction, in some cases detoxification may be needed as well as medically-assisted treatment.
Medication-assisted treatment is the use of medication, such as methadone, to help patients get through the initial withdrawal process allowing them to focus on other aspects of recovery. Using medication during the first steps of recovery can help patients get past the first few weeks of cravings and can even help prevent relapses and overdose deaths depending on the medication that is being administered.
One of the newer, more well-known types of medication treatments is Vivitrol, but there are a number of other options that can be beneficial depending on what the situation calls for.
Vivitrol and Its Effects
Vivitrol is the brand name for naltrexone, a medication that can help prevent relapses into drug or alcohol abuse. The drug vivitrol is an antagonist, blocking medication, that attaches to the opioid receptors in the body but does not cause the release of dopamine so patients receive no sense of euphoria when using vivitrol and no euphoria when on vivitrol. By blocking the release of dopamine, vivitrol can help patients to prevent relapse of opioid dependence following detox. This allows them to focus on the counseling and therapy aspects of treatment while not being at risk for relapses. Vivitrol is non-addictive and does not lead to physical dependence.
One of the most difficult parts of drug and alcohol rehabilitation the urges and cravings that come up while in the program. Cravings are said to be the strongest during the first few weeks of treatment, using vivitrol during this period would be an effective solution for getting past these cravings and could actually prevent a relapse.
Vivitrol has proven to be effective in a number of cases including a 6-month, placebo-controlled clinical study. The study found that those using Vivitrol rather than the placebo were 17 times less likely to relapse to physical dependence and stayed in treatment longer than those taking a placebo. The study also found that those who used vivitrol experienced less self-reported opioid cravings.
Obviously, from this study, Vivitrol is proven to be an effective solution for preventing relapses for people who are suffering from opioid and alcohol addictions. Again, Vivitrol is only effective if it i used when a patient has not been using opioids or drinking alcohol. That is why it is recommended to use Vivitrol after the detoxification process, opioids, including methadone, must not be used 7 to 14 days before starting Vivitrol.
It lasts in the body for one month as the blocking effect slowly decreases over time and eventually goes away completely.
Risks
Like with most forms of medication, Vivitrol comes with many side effects and risks that are associated with the antagonist.
One of the biggest risks associated with Vivitrol are overdoses. Just because Vivitrol can help patients as they struggle with pressures to use doesn't mean that the medication can prevent a relapse. In fact, because of the effect that Vivitrol has on opioid use, some patients may try and overcome the blocking effect by using larger amounts of opioids, which can lead to overdose.
Another risk that comes from using Vivitrol is liver damage and hepatitis. If a patient using Vivitrol experiences stomach pain that lasts for multiple days, yellowing of the eyes, and tiredness they should immediately contact a healthcare professional.
Another side effect that occur from using Vivitrol include intense pain at the site of injection. If you are noticing swelling, lumps, blisters, or an open wound or scab, it is suggested that you contact a healthcare provider.
Other Types of Medication-Assisted Treatment
Methadone
One the most common types of MATs is methadone. Methadone is a synthetic, long-acting opioid with that is used to prevent withdrawal symptoms in patients who were addicted to opiate drugs and are enrolled in drug treatment programs. Methadone can be used to help wean patients off of their addictions. It is also used to treat chronic pain.
Methadone can cause a number of side effects, including:
Headaches
Weight gain
Dry mouth
Stomach pain
Seizures
Hives
Rashes
Nausea and more
Normally, when methadone is used, patients will be given naloxone for someone around them to use in case they overdose on methadone.
Naloxone
Naloxone is similar to Vivitrol in that is an opioid antagonist that blocks the activity of opioids at the receptor sites and can potentially reverse or prevent life-threatening overdose.
Specifically, Naloxone is used for overdoses to counteract the effects of the overdose and allow the victim to breathe normally. Naloxone only works for people who have opioids in their system and has no effect for people if opioids are absent.
More recently, naloxone, and more specifically Narcan, the brand name for naloxone, is being used by emergency response personnel and even minimally trained individuals for treating people who have overdosed on opioids such as prescription medications and heroin. Naloxone can be administered a number of different ways including injection and as a nasal spray.
Some signs of opioid overdose in which naloxone may need to be administered include:
Tiny, constricted pupils
Shallow breathing
Loss of consciousness and more
Buprenorphine
Buprenorphine is opioid medication that is used to treat addiction. It is a partial opioid agonist and its euphoric effects increase with increased use of the drug but eventually plateaus. This is called the ceiling effect and helps buprenorphine carry a lower risk of abuse, addiction and side effects compared to full opioid agonists. Like Vivitrol, buprenorphine can also block the effects of full opioid agonists and can lessen the effects of withdrawal symptoms if administered to an opioid-addicted individual with a full agonist in their bloodstream.
Unlike methadone which needs to be taken at a clinic, buprenorphine is the first medication to treat opioid dependency that is permitted to be prescribed in physician offices.
Buprenorphine, under the appropriate dosage, can help patients suppress the symptoms of opioid withdrawal, decrease cravings for opioids, reduce illicit opioid use and help patients stay in treatment.
Some side effects associated with buprenorphine include:
Nausea and vomiting
Muscle aches
Fever
Inability to sleep
Suboxone
Like Vivitrol, Suboxone is a specific brand of naloxone and buprenorphine. It is a prescription medication that is used to reduce the effects of opioids by blocking them from their receptors. It is similar to Vivitrol except suboxone only reduces the effects whereas vivitrol blocks them completely. Suboxone was first approved by the Food and Drug Administration in 2002 and has been used as a treatment for opioid addiction since. Treatment for Suboxone does not require participation in a regulated program like a methadone clinic. The abuse potential for Suboxone is substantially lower than that of methadone.
Some side effects that can occur from using suboxone include:
Respiratory problems
Sleepiness
Liver problems
Decrease in blood pressure leading to dizziness
Patients also run a higher risk of death and coma if they are using Suboxone with other medicines such as benzodiazepines.
Again, these medications will need to be used alongside regular treatment in order for major results to be seen. Medication-assisted treatment is only done to help with the physical aspects of treatment, such as dealing with withdrawal symptoms. However, by using medication such as vivitrol along with other major components of treatment like counseling and group therapy, it allows patients to sidestep the physical problems that come with initial sobriety and to focus on the psychological and behavioral issues that all patients have to deal with.
Other Aspects of Treatment
Medication-assisted treatment is normally used alongside counseling and therapy to treat substance abuse disorders. Generally, patients will undergo a detoxification process before
being administered MATs, from there they will join inpatient, or residential, treatment characterized by a number of different types of therapies and support sessions.
During the initial detoxification process, patients go through a medically managed withdrawal in which the body clears itself from drugs. The detox is designed to manage the potentially dangerous side effects associated with stopping drug use. Many withdrawal symptoms that patients go through can be severe, but if done under supervision of medical professionals it is generally safe and will allow patients to move past the first step of the recovery process. Detoxification does not address the psychological and social aspects of addiction, rather it focuses on the physical characteristics of withdrawal. Following detox, patients can then focus on the behavioral parts of addiction through the therapy and support sessions in either inpatient or outpatient treatment.
Inpatient, or residential, care, treatment centers provide support 24 hours a day to patients, supervision during the first few weeks of recovery can help avoid relapses. During inpatient treatment, patients will undergo a number of individual and group therapy sessions designed to get to the psychological motivations behind each person's addiction. Individual therapy allows counselors to learn more about patients on a personal level and understand the circumstances of each individual's problems. Meanwhile, group sessions can help patients in a more social setting as they go through the fears and pressures associated with drug and alcohol treatment. Depending on the facility inpatient therapy can last a few weeks or a few months but generally they take between 30 to 60 days.
Following inpatient treatment, patients will be discharged and encouraged to attend an intensive outpatient program (IOP) that is designed to continue the treatment process as each patient begins to adjust to living a more independent lifestyle. For IOP, patients will, like inpatient treatment, be exposed to a number of therapies including group or family therapy. While inpatient treatment is a constant 24-hour commitment, IOP is split up into time blocks that patients can pick and choose which to attend.
Addiction is a lifelong journey and it doesn't stop with the conclusion of IOP. Patients need to understand that they need to constantly fight the urges that come with addiction in order to better themselves.
In Conclusion
Vivitrol and a number of other medication-assisted treatment options exist for people suffering from substance abuse disorders. While this type of treatment is not guaranteed to cause sobriety, it is a good stepping stone and can help patients after the detoxification process as they struggle with urges and cravings. However, this portion of treatment is the first step on the long road that is addiction recovery. If you believe that you or a loved one is dealing with some type of substance abuse problem, Landmark Recovery is here to help. At our alcohol treatment and drug treatment facility, we offer detoxification, residential and intensive outpatient care to our patients and our treatment professionals give patients the tools they need to help them get back on the path of sobriety.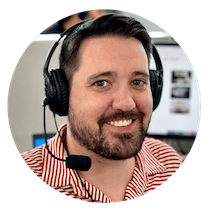 Choose Recovery Over Addiction
We're here 24/7 to help you get the care you need to live life on your terms, without drugs or alcohol. Talk to our recovery specialists today and learn about our integrated treatment programs.