The disposal of confiscated drugs by law enforcement agencies is a complex and oddly regulated process. In an effort to ensure seized drugs are properly disposed of, many agencies  contract with a federally permitted company that specializes in handling hazardous materials. Other police departments may handle drug disposal using an incinerator for the material in bulk themselves.
No Single Set of Rules Governs Disposal of All Confiscated Drugs
The various local, environmental and safety regulations that apply to drug disposal make it difficult for evidence management officers to determine which methods of destruction are allowed, according to Joseph Latta, an instructor and executive director at the International Association for Property and Evidence Inc. Evidence management is a critical part of criminal justice, and most law enforcement agencies follow the guidelines of the National Institute of Standards and Technology. Therefore, it pertains more so to practices for maintaining contraband seized in cases that are still open.
U.S. Customs and Border Patrol, which seizes a significant amount of illegal narcotics, utilizes the services of contractors to destroy the drugs or hands them over to other agencies such as the Drug Enforcement Agency (DEA). The DEA is responsible for destroying specifically marijuana at an EPA-approved incinerator, as these seizures tend to be bulkier, while other forms of seized drugs are burned at their labs, according to Special Agent Rich Isaacson, spokesman for the DEA's Detroit division.
Disposal Methods for Confiscated Drugs Vary by Locality
This is all because the process of destroying seized drugs is subject to a complex web of regulations with various local and federal rules applying. Different agencies using different methods of destruction.
Eau Claire, Wisconsin station WQOW 19 News shed light on the process of drug disposal by local agencies. Upon the conclusion of a case, whether it involves cocaine, methamphetamine, or marijuana, the drugs are disposed of by incineration in an incinerator authorized by the Drug Enforcement Administration (DEA). It is important to note that the DEA only certifies these incinerators, and does not handle the disposal process for all law enforcement agencies across the country.
Incineration is the norm in the industry, but the methods and locations used for the disposal of drugs can differ. Police officers and spokesmen have pointed out that the arrangements for evidence burn can be challenging, as the rules and regulations surrounding it can vary greatly from one place to another.
Incineration Options Differ by State
Police have utilized various methods for incineration, such as crematories, foundries, hospital incinerators, specialized businesses, and even torching drugs in 55-gallon drums. However, some of these methods have come with their own challenges. 
For example, in Ohio, troopers used to destroy thousands of pounds of seized drugs by vaporizing them in molten steel at factories. This practice was discontinued after companies expressed concerns about its potential impact on the quality of their products and the emission of environmental pollutants and substances that could skew employee drug tests.
Ultimately, while incineration is the standard procedure for disposing of drugs seized by law enforcement, the methods and locations used can vary and can come with their own challenges and considerations. Variability is attributable to the budget of the agency that confiscated the drugs, what drugs were confiscated, the quantity of the contraband and myriad other factors.
Incinerators used for burning confiscated drugs are exempt from federal standards regulating other waste incinerators, according to Dina Pierce, a spokeswoman for the Ohio Environmental Protection Agency who spoke to CBS News on the subject. 
Drug Take Back Programs
It has become commonplace now for governments at all levels to organize drug take-back programs. These are usually bins or boxes in relatively secure locations where people can return prescription and even illicit drugs without fear of prosecution. 
The end result is generally the same. Law enforcement collects the drugs and paraphernalia. They then put it through an approved incinerator even though it was never entered into evidence in a criminal justice case.
One major step you can take toward recovery or even just to see if you have an addiction is to indulge one of these drug take-back programs. If that's too difficult for you, there's a chance it's because of an addiction. In that case, do not delay in reaching out to an addiction specialist at 888.448.0302. Transportation can even be provided for you at no cost to bring you to the nearest drug rehab location.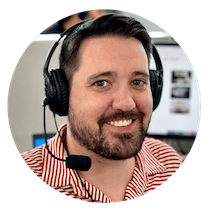 Choose Recovery Over Addiction
We're here 24/7 to help you get the care you need to live life on your terms, without drugs or alcohol. Talk to our recovery specialists today and learn about our integrated treatment programs.