Drug and alcohol treatment centers across the country tend to see a dip in patients around holidays. It's common for people experiencing a substance use disorder to delay seeking treatment until after a holiday. We recently covered the fact that many people just don't want to spend the holidays in rehab. Ironically, though, certain holidays coincide with peaks in annual overdose surges. Data suggests that, if more people sought addiction treatment before a major holiday, there could be fewer overdoses. 
Thanksgiving, Christmas and New Year's Day
The Centers for Disease Control and Prevention reported 64,000 fatal drug overdoses in the U.S. during 2016. That metric exceeded 2015's 52,404 drug deaths by 22%. About 14,400 of the fatal overdoses in 2016 were attributed to prescription opioids. Fentanyl was the reported cause for another 20,000 deaths. 
Axial Healthcare, which analyzed overdose trends from more than 400,000 members of its southeastern Medicaid population, reported the fatal overdose rate was 22% higher during the holiday season (which includes days between Thanksgiving and New Year's Day), than the immediately preceding weeks. During this designated holiday season, the aforementioned Medicaid population in the southeast showed high overdose rates. Out of those overdoses, almost three of five people had been using prescription opioids within the past 12 months.  
Substance Abuse and Independence Day
The traditionally recognized holiday season unsurprisingly coincided with significant spikes in overdose incidence. However, Independence Day also appeared to coincide with the only other major spike in 2016, according to Axial's report.  
The lone spike in the middle of the year came in July 2016. That month was, in fact, the culmination of the largest, single increase of the entire year. Comparing June to July, the fatal overdose rate jumped from about 1.7 million to almost 2.1 million.  
Why Holidays Correlate with Overdose
The risk of overdoses increases when people develop higher tolerances to a particular substance. This means they need to take more of a certain drug in order to achieve the high they seek.  Addiction also often serves as a coping mechanism that coincides with comorbidities, including mental illnesses. Two of the most common mental disorders that people experiencing addiction often suffer from are anxiety disorders and depression according to the National Institute of Mental Health. 
Trauma, a major correlator with substance use disorder. Adverse childhood experiences in particular strongly correlate with future development of substance use disorders. 
The reason these things matter is because the holiday season is known to exacerbate feelings of isolation and despondency for many people. People who struggle with feelings of loneliness throughout the year often experience a stronger sense of being alone as Christmas approaches. Many emotional afflictions that come with these kinds of behavioral health issues, represented by these comorbidities, are also things that seem to get worse for some people during the holiday season. 
Another reason, of course, is that festive times call for festive measures. Some substance users have built their entire lives around their addictions. That's, in fact, the way that addiction typically works. Someone with a a drug or alcohol addiction will structure their day around getting drunk or high.  
Triggers on the Holidays
As such, when the holidays roll around, people suffering from substance use disorders may not have the means to satisfy the traditional requirements of the holiday. They might not have enough money, and they may have already burned bridges with family members and friends.  
The one thing they make sure they're able to do for the holiday, however, would be using their drug of choice. For a holiday, they may also indulge more than normal if possible. This is part of what makes the holidays so dangerous. People see it as the ideal time to indulge.  
That's also why Landmark Recovery emphasizes the importance of not missing this moment. Waiting until after the holidays to enter drug rehab most likely will only increase the likelihood that you'll experience overdose before you can reach addiction treatment. The odds of that overdose being fatal are frighteningly good. 
If you or someone you know wrestles with addiction, visit Landmark Recovery or call 888.448.0302.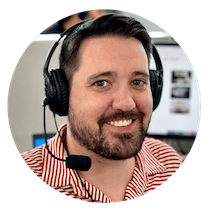 Choose Recovery Over Addiction
We're here 24/7 to help you get the care you need to live life on your terms, without drugs or alcohol. Talk to our recovery specialists today and learn about our integrated treatment programs.