Only 1 in 4 U.S. Teen Addiction Treatment Centers Offer Buprenorphine, Opioid Addiction Medication, New Research Finds
A new study reveals that many young people, especially those under 18, have limited access to evidence-based addiction treatment in the United States. Shockingly, only one out of four youth addiction treatment facilities offer buprenorphine, a vital medication for opioid addiction. The rising number of teen drug overdose deaths involving fentanyl underscores the urgent need to address this treatment gap and implement effective solutions.
Unpacking the Study
The study, published online in JAMA Network, looked at 160 U.S. residential treatment centers for people under 18. The study found that:
Only 39 rehab centers (24%) offered buprenorphine, a medicine used to treat opioid addiction.

Even more concerning, only 20 rehab centers (12.5%) provided ongoing buprenorphine treatment. 
Researchers called these centers and pretended to be family members of teens who survived fentanyl overdoses. Overall, this study reveals a big problem: many teens don't have access to the right treatment for opioid addiction.
The Alarming Rise in Adolescent Drug Overdose
Another JAMA Network study shows a concerning increase in drug overdose deaths among teens aged 14-18 from 2010 to 2021. In just one year, between 2020 and 2021, deaths in this age group rose by over 20%. Shockingly, fentanyl, a powerful synthetic opioid that's up to 100 times stronger than morphine, was found to be involved in over 77% of these tragic cases.
These findings show we must ensure more young people get the right addiction treatment. This includes increasing access to buprenorphine treatment. By doing this, we can help save lives and stop more harm from happening.
An Expert Take on Adolescent Opioid Addiction Treatment
Caroline King, M.D., Ph.D., the lead author of the study, stresses in a NIDA news release, "We need to support these centers to make evidence-based care the norm." 
Todd Korthuis, M.D., M.P.H., the study's co-author, agrees. He emphasizes that buprenorphine is the only approved adolescent medication often underused.
"It's a big issue, but it's something that we can change by supporting these treatment centers with education and technical assistance about buprenorphine, better funding to staff these centers, and by letting the public know that buprenorphine is necessary treatment in healing brains," Korthuis added. 
How Landmark Recovery Supports Younger Populations
At Landmark Recovery, we understand the importance of effective addiction treatment for younger populations. While we currently only serve adults 18 and older, we recognize the need for comprehensive teen care. If you're a parent or guardian of an older teen or adult struggling with addiction, we offer evidence-based treatments and personalized care to support their recovery. Call our admissions team any time, day or night, at 888-448-0302  for confidential support. 
Our Substance Use Disorder Treatment
We specialize in providing a range of treatments, including buprenorphine for opioid addiction, to help people overcome substance use disorders. We aim to ensure each patient receives personalized care for long-term sobriety.
Educational Resources for Parents and Families
To support parents and families, we've written blogs addressing addiction-related issues. These resources can help increase awareness and understanding of addiction, its impact on young people, and available treatment options.
Visit our addiction recovery blog for more resources on substance abuse and recovery topics.
Help is One Phone Call Away
Remember, Landmark Recovery is here to help, providing resources, treatment, and support for those aged 18 and older. If you or someone you care about is struggling with drugs or alcohol, call 888-448-0302 to speak to our admission team any time, day or night. They'll answer questions and help you get started on a guided path to choosing recovery over addiction. Visit our locations page to find the closest addiction treatment center.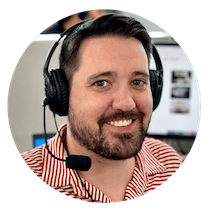 Choose Recovery Over Addiction
We're here 24/7 to help you get the care you need to live life on your terms, without drugs or alcohol. Talk to our recovery specialists today and learn about our integrated treatment programs.