Updated: May 26, 2023, at 11:16 a.m.
Editor's note: This story contains graphic content related to substance abuse and sexual assault, as well as TV show spoilers.
Teen substance use is a public health concern displayed more and more in the media. Companies across the United States spend roughly $25 billion each year on ad placements for alcohol and tobacco products. Many of these ads are designed to capture the attention of young adults, using celebrities, pop music and attractive models.
A lot of what we see in the media paints a picture that drinking alcohol and drug use is fun. The reality is that this propaganda could lead to risky behaviors like underage drinking and drug use that could result in negative health and social consequences.
Teen substance use is also a frequent storyline in many popular TV shows. Streaming services like "Netflix" and "HBO Max" report billions of watch hours dedicated to dramas and science-fiction thrillers that are centered around teenage social issues like sports, relationships, sexuality and mental health.
We've picked out five of the most popular TV shows that have highlighted teen substance use. It's important to show the different social settings that can lead teenagers to use drugs or alcohol. In many cases, people who develop an addiction can recover with the proper care and treatment options.
Landmark Recovery treatment centers offer personalized plans to help people regain control over drugs or alcohol. 
Related: How Parents Can Prevent Their Child or Teen From Drinking
5 Popular TV Shows Addressing Teen Substance Use
"Stranger Things": Chrissy Copes With Nightmares & Hallucinations
During episode one of the American science fiction show's fourth season, Chrissy Cunningham (played by Grace Van Dien), a popular cheerleader at Hawkins High School, is one of several students experiencing headaches, vomiting and nightmares as a result of unknown traumatic experiences with family. To cope with her symptoms, Chrissy asks Eddie Munson (played by Joseph Quinn) for drugs. Eddie attempts to sell Chrissy marijuana, a psychoactive substance that can stay in your system for days or weeks.
She opted for "Special K," the street name for ketamine, a short-acting anesthesia medicine used to put animals to sleep. Powdered ketamine is a popular party drug among teens and young adults that produces relaxation, pain relief and amnesia lasting up to one hour.
Stress-Related Teen Substance Use 
Stress is common among teenagers as they learn to handle new life experiences related to growing up, like school demands or body changes. Ok, being pursued by a supernatural force takes teen drama to another level. Teens who use drugs as a coping mechanism are at a higher risk of developing a substance use disorder (SUD). About 15% of high school students reported having used illicit drugs like hallucinogens, marijuana or heroin, according to the CDC. 
That's why it's important for parents to learn the signs of substance use and do everything they can to help teens avoid this method of coping. Even though Chrissy was seeing Ms. Kelley, the school counselor, what we don't see is a parent or guardian in her home life reinforcing the dangers of substance use. For parents, that's the key to protecting them from long-term health and social consequences associated with substance use. Research suggests that people who don't misuse drugs before the age of 21 are more likely to never do so in their lifetime.
"All-American": Olivia Confronts Asher for Using Steroids
Asher Adams (played by Cody Christian) struggles with a steroid addiction during season two of the TV series inspired by former NFL player Spencer Paysinger. Asher, one of the team's wide receivers, feels pressured to perform after a fictional Super Bowl MVP shows up at practice and praises him and other players. Teens who use steroids face an increased risk for cognitive side effects, like increased impulsivity and decreased attention, according to the National Institute on Drug Abuse (NIDA). 
Throughout season two, Asher becomes more irritable and aggressive, picking fights with teammates and students. His girlfriend Olivia Baker (played by Samantha Logan), who is in addiction recovery herself, tells Asher she can't date someone who uses drugs, explaining that it would be a trigger that could cause her to relapse. Asher eventually admits his steroid use to the football team and is suspended indefinitely.
Convincing a Friend to Get Help
Confronting a loved one about their substance use can be awkward and scary, especially if they become irrational and defensive like Asher did when Olivia asked if he was taking steroids. However, Asher had trusted people around him – Olivia and head coach Billy Baker – that played a big part in his decision to seek treatment. They motivated him to recover from his steroid problem.
As was the case in All-American, it's possible to develop a steroid use disorder. About 32% of people who misuse steroids become dependent, according to the NIDA. Behavioral therapy at a residential treatment center can be an effective treatment for steroid use disorder. Continued misuse of steroids can cause adverse reactions like depression,  high blood pressure and heart disease.
"Outer Banks": Rafe Asks for Help for Drug Addiction
Rafe Cameron (played by Drew Starkey) struggles with cocaine addiction and mental illness throughout the Netflix original teen drama. Rafe is almost desperate for his father's approval. He often uses drugs to deal with "bad thoughts" that cause him to shoot several characters throughout the show, a sign that the teenager might be dealing with a dual diagnosis.
Rafe tells his father Wade (played by Charles Esten) that he needs help after accidentally shooting his sister. However, Wade encourages his son to "man up," instead of encouraging him to seek addiction treatment or behavioral therapy.
Long-term Effects of Cocaine Use Disorder
As we see in Outer Banks, Wade fails to be an influential or even caring father that could've convinced his son to start addiction recovery. Rafe often relies on his cocaine addiction to cope with the troubling circumstances he faces throughout the series. We see him take big risks to get cocaine, then continually use the drug as the series progresses.
Long-term effects of snorting cocaine include loss of smell, nosebleeds, frequent runny nose, and problems with swallowing. By telling Rafe to "man up," Wade is unknowingly enabling his son's drug use, which will only push him further away from recovery. Wade could've talked to his son about getting help for his addiction and helped him carve out a path to recovery.  
"Euphoria": Rue Nearly Overdoses on Fentanyl
One of the most popular teen dramas currently airing on HBO stars Zendaya as Rue Bennett, a teenager recovering from opioid addiction. In episode two of the first season, Rue's friend Fezco (played by Angus Cloud) agrees to pay off a dangerous drug dealer named Mouse (played by Meeko Gattuso). Mouse gives Rue a small, liquid dose of fentanyl, a potent synthetic opioid 50 times stronger than morphine.
Rue almost passes out from the dose, and Fezco tells Ashtray (played by Javon Walton) to grab Narcan, a life-saving medication, "just in case."
Acknowledging Fentanyl and Narcan
Rue avoids a fatal overdose of fentanyl. While we don't see Ashtray or Fezco actually revive Bennett with Narcan, the show does a good job of referencing the dangers of fentanyl in drug supplies. When Mouse tries to sell Fezco fentanyl, Fezco declines, telling Mouse there've been too many overdose deaths and how he doesn't want a potential overdose to come back on him. 
Deaths involving synthetic opioids other than methadone continue to rise in the United States, with 56,516 overdose deaths reported in 2020. Fentanyl was identified in the majority of these overdoses. Euphoria's allusion to Narcan as a means of reversing the effects of fentanyl and other opioids if nothing else serves as an advertisement for how to stop someone from overdosing. Unfortunately, many people who survive an overdose don't end up seeking treatment for their addiction. 
"13 Reasons Why": Alex Saves Justin From Overdosing on Heroin
In season two, Justin Foley (played by Brandon Flynn) uses drugs to cope with guilt, shame and stress. Bryce Walker (played by Justin Prentice) sexually assaults Justin's girlfriend Jessica (played by Alisha Boe) at a party. Justin already struggles at home, where his mother deals with drug addiction and an abusive boyfriend. 
In the aftermath of fallouts with Jessica and at home with his mother and her boyfriend, Justin leaves town. He struggles with homelessness and heroin addiction while away, having unprotected sex in exchange for money to buy drugs and food.
Justin returns home and recovers from his addiction, but experiences multiple relapses as a result of the breakup and his mother's death, among other events. Alex Standall (played by Miles Heizer) saves Justin from a fatal overdose near the end of season two. Justin later dies from HIV-related complications.
Addiction is a Family Disease
Studies show that the children of substance users and people with addictions are eight times more likely to end up developing similar substance-related issues. The Netflix original series was an illustration of this statistic, highlighting the importance of parents with substance use disorder finding a drug or alcohol addiction treatment center. As we see in "13 Reasons Why," if the child is already affected by SUD, it's also crucial for them to get help to avoid long-term health consequences. Living with or hanging out with people who continually take drugs can trigger a relapse, which can be a part of recovery from an addiction, but not a failure.
Under the influence of drugs or alcohol, many people find themselves more likely to engage in dangerous activities like having unprotected sex. This increases the risk of contracting a sexually transmitted disease. Justin's home life and family history of substance use made it hard for him to avoid unhealthy and risky behavior.  Our environments, friends and family play a big role in recovery and how we behave.
Finding Addiction Treatment for Teens
If you think your teenager is displaying signs of substance use, like underage drinking or illegal drug use, don't hesitate to find help for them. At Landmark Recovery, we provide addiction treatment programs designed to safely taper the body off drugs and alcohol. Then, patients learn how to cope with temptations and triggers. Teenagers must be at least 18 years. 
Call 888-448-0302 to talk to a recovery specialist. Our confidential phone line is available 24/7. A staff member will answer questions or walk you through the admissions process. 
Visit our locations page to find a treatment center near you.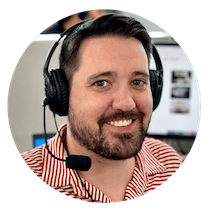 Choose Recovery Over Addiction
We're here 24/7 to help you get the care you need to live life on your terms, without drugs or alcohol. Talk to our recovery specialists today and learn about our integrated treatment programs.