As October begins in Las Vegas, groups prepare to entertain locals and visitors with its spine-chilling haunted houses. These thrilling attractions offer an adrenaline-pumping experience, making them an excellent way to celebrate Sober October. This year, explore the eerie side of Sin City without the haze of alcohol or drugs.
There are plenty of thrilling, haunted attractions to be found! Here's a list of the top 4 haunted houses in Las Vegas that promise a heart-pounding adventure while staying sober during October.
4 Best Haunted Houses in Las Vegas
Asylum & Hotel Fear
Located only a short drive from the Strip in Las Vegas, Asylum-Hotel Fear opened its creaking doors to the public on October 5th. Delve into the dark corridors and come face to face with the haunting residents. They're waiting to tell their tales…if you dare visit!
31 Freak Street
Venture outside Las Vegas to Henderson, Nevada, to explore the scares at 31 Freak Street, which opened its eerie gates this year on October 6th. This haunt promises a freaky good time for those looking to experience a different kind of fear.
Moapa Valley Haunted Corn Maze
The Moapa Valley Haunted Corn Maze in Moapa opened on October 5, offering a chilling journey through its haunted cornfields, with frights awaiting at every turn. There are a variety of other attractions at the corn maze location, including paintball, a haunted barn, and a hayride.
The Undead Maze
As one of the most affordable haunts in Las Vegas, The Undead Maze celebrates 11 years of terror with over 2,000 square feet of twists and turns filled with lurking zombies and killer clowns.
Embracing Social Activities in Recovery
Engaging in social activities is a crucial aspect of the recovery journey. It allows individuals to build new relationships, improve social skills, and create a supportive environment for themselves. October presents a unique opportunity for those in recovery to immerse themselves in the spirit of Halloween by exploring haunted houses.
These thrilling venues provide a fun and social environment that promotes interaction, laughter, and shared experiences. It's a time to let loose, enjoy the spooky season, and create positive memories with friends and family.
Bonding Through Shared Experiences
Haunted houses offer an adrenaline rush and a chance for individuals and their supportive groups to bond over shared experiences. The thrilling encounters in a haunted house can foster a sense of camaraderie, trust, and support among group members. As everyone navigates through the eerie corridors, they share moments of fear, excitement, and laughter.
These shared experiences can help strengthen the support group's bond, which is invaluable in the recovery journey. Staying busy and redirecting focus from cravings or negative thoughts is essential for individuals in recovery. Planning trips to haunted houses, organizing group visits, and looking forward to these events can help keep the mind engaged and focused on positive activities.
The anticipation of the adventure, the preparation involved, and the experience can provide a healthy distraction and a sense of purpose.
Building New Traditions in Las Vegas
Creating new, sober traditions is a positive step toward lasting recovery. It signifies a move away from past negative behaviors and towards creating new, meaningful experiences. Visiting haunted houses during Sober October can become a cherished tradition that individuals look forward to each year. It's an opportunity to celebrate the spooky season in a fun, healthy, and sober manner.
Learn More About Addiction Treatment from Landmark Recovery of Las Vegas
Landmark Recovery of Las Vegas supports individuals in their recovery journey. We encourage healthy social interactions and the creation of positive, new traditions. However, if the journey gets tough or you need to speak with an addiction treatment center, help is just a phone call away. Reach out to Landmark Recovery at (725) 217-9910. We can support you or your loved one in the path of recovery.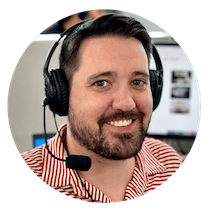 Choose Recovery Over Addiction
We're here 24/7 to help you get the care you need to live life on your terms, without drugs or alcohol. Talk to our recovery specialists today and learn about our integrated treatment programs.