Hospitals are often the first to treat people struggling with opioid-related conditions, which accounted for 14% of emergency department (ED) visits in 2021. However, most hospitals don't have staff members trained in addiction medicine, or who understand the stages of addiction recovery, like residential treatment. The opioid epidemic has contributed to over 600,000 overdose deaths in North America (the United States and Canada) since 1999. 
Healthcare experts say that having dedicated addiction specialists at hospitals could help prevent overdose deaths.
Recommended: Is Addiction A Medical Issue?
How Addiction Specialists at Hospitals Could Prevent Drug Overdose Deaths
Many hospitals "treat and street" patients with drug addictions
About one in 20 patients (5%) die within a year of being treated for nonfatal opioid overdoses in emergency departments, aka emergency rooms. Many patients treated for drug overdoses end up back on the streets instead of in addiction treatment facilities, which are trained to help them avoid relapse and sustain recovery. Some patients experiencing uncomfortable withdrawal symptoms leave emergency rooms on their own, without receiving medical care.
These alarming statistics are pushing public health officials to find solutions and stop hospitals from "treating and streeting" patients who struggle with drugs and alcohol.
"It's very rare for hospitals to facilitate getting folks into addiction treatment in the timeframe where it's important," said Dr. Jason Kirby, the chief medical officer at Landmark Recovery. 
Kirby began his medical career as an ER doctor in rural Pennsylvania. 
"We would stabilize them and try to facilitate treatment, and we weren't able to figure it out," Kirby said. "Sometimes there weren't beds or the patients weren't willing to get treatment. Insurance companies weren't always willing to provide coverage for some of these treatment organizations. There were a lot of barriers."
Recommended: Could Partial Hospitalization Be Right For Your Addiction?
Healthcare experts recommend attaching addiction specialists to hospitals
One solution, according to many addiction treatment experts, is for hospitals to deploy more staff members trained to recognize and treat people living with drug addiction. Thanks to the passing of the Mainstreaming Addiction Treatment (MAT) Act in 2022, non-waivered clinicians in emergency departments and hospital settings can prescribe FDA-approved medications like methadone and buprenorphine, typically used to treat opioid use disorder (OUD). However, instead of discharging patients after stabilizing their bodies with life-saving medication after drug overdoses, trained addiction specialists at hospitals could help patients transition to a residential treatment facility or an intensive outpatient program (IOP) for further care.
Recommended: How the MAT Act Expands Opioid Treatment in Rural Communities
Salem Hospital is one model being praised for addiction treatment
In 2022, WBUR in Boston reported on a hospital in Salem, Mass. that launched an "addiction consult service" using a federal grant. Liz Tadie, a nurse practitioner certified in addiction care, led a team that included three recovery coaches and a patient case manager. The addiction treatment team provided patients with methadone and buprenorphine to help safely manage withdrawal symptoms.
Recommended: Addiction Rehab is Just the Start
Once patients went through drug detox, Salem Hospital addressed follow-up care with a "bridge clinic," which helped them refer patients to outpatient treatment services. Five other Massachusetts hospitals added addiction specialists in the past three years using federal funding from the HEALing Communities study, WBUR wrote. Salem Hospital's addiction consult grant ended on June 30, 2022, but the hospital told WBUR it'll continue the service.
Why hospitals can't legally ignore drug addictions
According to a Johns Hopkins Bloomberg School of Public Health report, hospitals are legally responsible for treating people with substance use disorder (SUD). 
4 federal laws that help people with addictions get immediate treatment at hospitals
Citing a legal analysis from the Legal Action Center (LAC), the Johns Hopkins report stated that hospital emergency departments that don't identify and treat patients with substance use disorders "could violate a patient's legal right under four federal laws and risk legal consequences."
Here's a breakdown of the four federal laws.
The Emergency Medical Treatment and Labor Act (EMTALA)
Under the EMTALA, a hospital may face penalties if its emergency department doesn't screen patients for substance use disorder, and also provide medication to treat opioid use disorder or reverse an overdose. (Read more)
The Americans with Disabilities Act (ADA)
Under the ADA, a hospital may face penalties for failure to make a "reasonable modification" if its emergency department does not provide evidence-based treatment practices upon patient request. (Read more)
The Rehabilitation Act (RA)
Similar to the ADA, the RA legally prevents hospitals from denying health services to people with substance use disorders or anyone with a history of drug use. (Read more)
The Civil Rights Act
Title VI of the Civil Rights Act legally prevents hospitals from racial discrimination against patients with substance use disorders. (Read more)
How hospitals should handle patients with substance use disorders
The LAC's report also lists three evidence-based practices for what hospital emergency departments should do when people with substance use disorders arrive.
Screen and diagnose patients

for substance use according to the

standard diagnostic criteria in the DSM-5

.

Provide addiction treatment medication

like buprenorphine to treat opioid withdrawal and

naloxone

to reverse overdoses.

Make a "warm handoff"

at discharge and connect patients to office-based addiction treatment or a formal treatment facility to ensure they continue substance use care. When available, hospitals should also make naloxone available to prevent drug overdose deaths prior to treatment.
Recommended: What is Narcan?
Why aftercare is important in addiction recovery
By law, hospitals must treat patients with substance use disorders. That doesn't mean that every person who works in an emergency department is trained to identify and treat the signs of addiction. Once hospitals manage a patient's withdrawal symptoms, it's best to direct them to addiction recovery services offered at professional treatment facilities. 
Whether a patient does 28 days at a residential treatment facility or attends weekly therapy sessions during an intensive outpatient program (IOP), learning healthy coping skills is an effective tool on a proven path to long-term recovery. 
If you or someone you know struggles with drugs or alcohol, call 888-448-0302 today for more information. An addiction treatment specialist is available 24/7 to help you overcome substance use and live a happier, healthier life.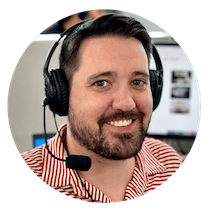 Choose Recovery Over Addiction
We're here 24/7 to help you get the care you need to live life on your terms, without drugs or alcohol. Talk to our recovery specialists today and learn about our integrated treatment programs.