Neyland Stadium saw its Vols beat Alabama's Crimson Tide for the first time in well over a decade. University of Tennessee-Knoxville's victory came amid an exceptional winning streak in football. The game was also rife with problematic substance abuse, however, which led to several arrests. Lola Alapo, University of Tennessee Police Department Public Information Officer, told Knox News the game featured nine arrests and 39 ejections. The majority of these incidents involved alcohol. Tennessee vs Alabama is just the latest example of UT-Knox's ongoing litmus test for the rest of the nation's institutions who don't serve alcohol at college sporting events.
Arrests and Ejections for Alcohol at Tennessee vs Alabama
University police reported 22 liquor law violations, and each of them resulted in ejections from the stadium. There were also five public intoxication charges filed, which all turned into arrests. Separately, there was a simple assault and public intoxication combo that also resulted in an arrest. 
Beyond what UTPD reported, though, the Knoxville Police Department also disclosed four other arrests at the stadium. One was for public intoxication. Another was for an adult's public
intoxication in tandem with disorderly conduct and contributing to the delinquency of a minor. A third had to do with both underage alcohol consumption and domestic assault.
What Sporting Events Say about Alcohol Abuse
The report seems to buttress the theory that alcohol and sports go hand-in-hand. Of course, sports-related tradition is near to our hearts, but it also bears some problematic features. Part of what might make it less noticeable in some circumstances is the fact that people aren't equally affected. Many drink at football games yet exercise self control. There are some, however, who find it difficult to behave with public decency while under the influence and even struggle to limit their intake.
We've used UT-Knox as a sort of case study for this recently. They're fast-approaching the status of a cautionary tale when it comes to alcohol consumption at college games. The outcomes demonstrate that drinking at sporting events may be especially problematic at the collegiate level. 
Alcohol and the College Scene
This correlates with the findings of a study published in 2020. A research team at Old Dominion University (ODU) in Norfolk, Va. looked art event-specific drinking. They measured it against harm reduction strategy employed by college students. More specifically, they examined the correlation between event-specific drinking occasions and "heavy drinking and negative alcohol-related consequences among college students."
The study involved 537 college students ranging from age 18 to age 24 who had all reportedly consumed alcohol in the past two weeks. Participants were broken up into several groups that were based on specific holidays. For instance, there was a Labor Day group, a Martin Luther King Jr. Day group, a Veterans Day group, a Spring Break group and even a no-event group. The latter was more or less a control group. Some events were considered low-risk while others were dubbed high-risk.
Interestingly, college students' alcohol use was found to vary widely across different types of events. The negative consequences and harm reduction behaviors were also found to vary widely.
"Determining which event-specific drinking occasions are associated with risky alcohol use and the lowest use of harm reduction strategies is important for prevention and intervention programs," the study concluded.
Drinking and College Sports like Tennessee vs Alabama
This suggests that the difficulty is in isolating which events are high-risk for poor alcohol-related outcomes. Those high-risk events are the ones for intervention and prevention programs to target. One type of event that could have gotten more attention in the ODU study is the sporting event, especially football games. UT-Knox games demonstrate that in spades. 
Even if you don't get into any trouble when you drink, that doesn't necessarily clear you from the possibility of having or developing alcohol use disorder. To be fair, drinking at games also doesn't indict you as "an alcoholic" either. Ultimately, there's a social responsibility you have to take for your own consumption behavior. It requires a measure of self-awareness that addiction therapists help those with a problem not only achieve but utilize against their addiction.
Take a second to analyze your drinking habits carefully. Try to get past your biases long enough to thoroughly assess your drinking behavior. If you or someone you know struggles with self control around alcohol, visit Landmark Recovery of Knoxville or call 865.448.5174.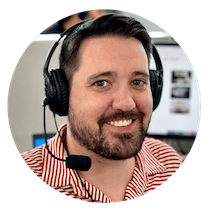 Choose Recovery Over Addiction
We're here 24/7 to help you get the care you need to live life on your terms, without drugs or alcohol. Talk to our recovery specialists today and learn about our integrated treatment programs.