Understanding the Connection Between Employment and Addiction Recovery
In Colorado, the ever-changing landscape of recreational marijuana use has left many, especially employees and employers, grappling with an essential question: "Can you be fired in Colorado for failing a drug test?" The answer is straightforward: yes, you can be fired if you fail a drug test, even if you consumed marijuana for medical reasons or outside of work hours.
This is according to Obsidian HR's article on drug testing. The laws make it legal for employers to conduct drug tests and fire employees who test positive for drugs, including marijuana. In early 2022, a bill was introduced in the Colorado General Assembly that would make off-duty marijuana use legal in the state; it remains introduced and no action has been taken since then to make it a law.
Understanding this reality opens up a broader conversation about substance use and its implications on employment, personal lives, and overall well-being. This article explores this complex issue, focusing on how job-related difficulties due to drugs and alcohol can signal a sign of addiction. Additionally, it reassures Coloradans that help is available, and they don't have to quit their job to seek addiction treatment.
Job Troubles and Signs of Addiction
Are you facing difficulties at work because of drugs or alcohol? You're not alone, and it's vital to recognize that this issue might be more than a one-time mistake. Out of 46 million Americans battling a substance-use disorder, the National Survey on Drug Use and Health shows that about 60% of those over age 12 hold jobs. Persistent trouble at work due to substance use might indicate addiction.
The Diagnostic and Statistical Manual of Mental Disorders (DSM) lists specific criteria for diagnosing substance use disorders. If you or a loved one is regularly late, missing work, or experiencing conflicts with coworkers due to drug or alcohol use, these might indicate a deeper problem.
Recognizing the Signs
Here's a relatable scenario: Your boss calls you into the office after noticing consistent tardiness. You realize your late nights out drinking or using drugs affect your job performance. These realizations are often the first steps to acknowledging that a problem exists.
According to the DSM handbook, addiction can be identified by several signs, including:
Lack of control over substance use
Neglecting responsibilities at work, school, or home
Continued substance use despite negative consequences
Can You Be Fired in Colorado for Failing a Drug Test?
Failing a drug test in Colorado can have serious consequences, but Landmark Recovery of Denver is here to help you find a recovery path without losing your career. Our facility is conveniently located 25 minutes from Denver International Airport, providing accessible care to those in need.
Addiction doesn't have to mean losing your job or your life. Reach out to Landmark Recovery of Denver and explore custom recovery solutions:
Do I Have to Quit My Job to Get Treatment?
Are you concerned about losing your job while seeking addiction treatment? Rest assured: you don't have to quit your job to get addiction treatment. But knowing what could happen with your job if you don't seek help and fail a drug test is vital.
Legal Protections: You may have legal rights protecting your employment during treatment.
Flexible Options: Outpatient care and personalized treatment programs can align with your work schedule.
Employer Support: Recovery often leads to improved job performance, and many employers support the process.
Suppose you're a pet owner needing temporary pet fostering during your recovery journey. In that case, PAWsitive Recovery offers a valuable service while you gain the tools to become the best version of yourself for your furry friend.
Start Your Recovery With a Phone Call
Don't let fear hold you back. Call Landmark Recovery of Denver's confidential phone line at 720-702-9994 anytime, day or night. Start your recovery journey and keep your career intact. You are not alone; we're here to help.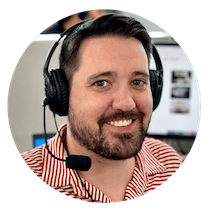 Choose Recovery Over Addiction
We're here 24/7 to help you get the care you need to live life on your terms, without drugs or alcohol. Talk to our recovery specialists today and learn about our integrated treatment programs.