Published: Jan. 13, 2023, at 1:31 p.m. (CST) | Updated: Jan. 13, 2023, at 11:30 a.m. (CST)
Serena Saunders always had the love, comfort and companionship of her dog Oscar, even while she struggled with depression and drug addiction.
"I always joke that [Oscar] was so patient, because he had to sit in the car for 12 hours at a time while I was in a bar," Saunders said. "All of these crazy things that our animals have to go through while we're in active addiction. He was still my best friend and my rock and the only thing that never ever judged me."
When Oscar died during the worst of her addiction, Saunders could've hit what many people in the recovery community call "rock bottom." However, losing a consistent source of comfort – her pet – amidst the chaos that often accompanies people struggling with substance use actually inspired Saunders to complete treatment and mesh the two things she loves the most: dogs and recovery. In 2021, Saunders started PAWsitive Recovery, a Colorado nonprofit organization that temporarily fosters dogs while their owners go through alcohol and drug addiction treatment.
"I kind of do everything in PAWsitive Recovery in honor of [Oscar]," said Saunders, whose been in recovery for nearly two years and serves as executive director. "I wish that he could've lived a life with me where I wasn't in active addiction, but now I get to be there for the dogs that I have now, and it's pretty amazing."
Pet care can be a barrier to addiction treatment
PAWsitive Recovery fills a major need for temporary pet care, Saunders said. Pet owners in search of residential treatment centers might struggle to find care for their furry friends. Some might skip rehab altogether because they can't find pet-friendly facilities and don't want to surrender their animals to a shelter.
"If I didn't have [PAWsitive Recovery], I was going to have to take them to a shelter and I don't think I would have done well with recovery," said local pet owner Scott Bailey during a 2022 interview with Rocky Mountain PBS.  "I probably would have relapsed again."
In a typical pet fostering program, owners who want to attend inpatient treatment for 28 days or more or go through sober living like Bailey, might not get the opportunity to reclaim ownership of their pet. However, with PAWsitive recovery, owners are reunited with their dogs once they prove that their home is a stable environment.
"We do take temporary ownership of all the animals that come into the program, and that's just to guarantee that they go back into a safe environment," Saunders said. "If somebody comes out of treatment early, they have to prove to me that they have a stable environment for the dog to go back to."
Dog owners are allowed to visit their pets while they're in treatment. Saunders said it's a method that's proven to be effective at helping them focus on their recovery.
"It really keeps people motivated," explained Saunders, who completed an outpatient rehab program and said she didn't have to leave her animals. "We're seeing a 90% success rate of people going into our program and then graduating [from rehab] and being reunited with their animals. They're staying sober, which I have to feel like getting their pets back is a major part of that."
Meanwhile, Saunders and the PAWsitive Recovery staff provide temporary housing and supplies that help the dogs heal from the effects of their owners' addiction.
"When we get our dogs in, they are not the best version of themselves," she explained. "We don't only see healing happen in their owners. We see a lot of healing in the foster homes of the animals, too. They are in a supportive environment, and then when they go back to their owner, their owner is a whole different person and so is the dog."
Flexible pet care and addiction treatment
If you're looking for flexible alcohol and drug addiction treatment and pet care options, call 720-702-9994 to speak to a recovery specialist at Landmark Recovery of Denver, one of the newest rehab centers in Colorado. Located in nearby Aurora, it's within 15 minutes of PAWsitive Recovery. You can temporarily foster your pet during outpatient rehab and visit each day while you learn healthy coping skills to avoid relapse triggers. 
You can also bring your dog to inpatient rehab, so long as it's an emotional support animal (ESA).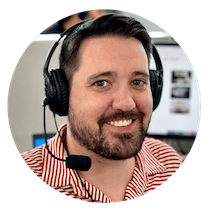 Choose Recovery Over Addiction
We're here 24/7 to help you get the care you need to live life on your terms, without drugs or alcohol. Talk to our recovery specialists today and learn about our integrated treatment programs.