Table of Contents:
Some people may wonder if you can quit drugs and alcohol on your own. The short answer is yes – if you're prepared and understand the risks. When you stop using drugs or alcohol you might start to crave those substances more than usual. You might also experience symptoms that make you sick or impact your mental health for days at a time.
For those reasons, experts say it's safer to quit drugs under the supervision and guidance of medical professionals at drug rehab centers. These licensed facilities are designed to treat people who intend to quit drugs and alcohol for good. Rehab centers are equipped with medication to manage the most severe withdrawal symptoms, and are also staffed by licensed counselors and therapists who can help you learn lessons that help you manage drug cravings, triggers and temptations.
You might have valid reasons not to go to rehab. Maybe you're worried others will judge you, rehab is too expensive, you have people who depend on you, or your drug use isn't that bad. It's still best to talk to get advice from a healthcare professional before you quit on your own. 
Addiction is a brain disease that doesn't discriminate. If untreated, it can present dangerous health complications. However, addictions are treatable, and recovery is available to everyone who needs and wants it. Drug rehab bridges the gap between people who want to quit drugs and a healthy life in long-term recovery. 
Is It Possible To Quit Drugs Without Professional Help?
Studies show that 46% of Americans in recovery quit drugs without professional help. It's possible, yes, but it's not recommended because of the potential health risks that can be life-threatening if untreated. A person who quits on their own could experience a range of withdrawal symptoms. Depending on the drug, these symptoms could appear within a few hours of their last use, last for days and sometimes weeks, and cause physical and mental discomfort. In severe cases, withdrawal from certain drugs can lead to dangerous symptoms, including:
Paranoia

Seizures

Depression

Death
Call a doctor immediately if you experience any of these symptoms when you attempt to quit drugs.
If you decide to quit drugs or alcohol, experts recommend talking to a doctor or addiction treatment provider first. Medical professionals can explain drug withdrawal and offer you a custom treatment plan to avoid life-threatening symptoms. Call 888-448-0302 to speak to a treatment provider at Landmark Recovery. 
What Is Drug Withdrawal?
Withdrawal, also known as detoxification (detox), is what happens in a person's body when they try to quit or cut back on addictive drugs. Long-term substance use can alter healthy body functions, which can lead to a higher tolerance and physical dependence. Withdrawal is the opposite effect of addictive drugs. 
For example, meth and cocaine stimulate the central nervous system and speed up the body's normal functions. They're known to give a person more energy and make them more alert. If they quit either drug all at once, they might experience symptoms of depression, anxiety and fatigue, also known as a "crash."
Withdrawal Symptoms
Withdrawal symptoms are temporary and vary from person to person. They're temporary, lasting from a few days to a few weeks, and can range from mild to severe, depending on the drug of choice.
There are a number of factors that determine how difficult these symptoms are to manage, including:
Drug of choice

How long a person drinks or uses drugs

Body chemistry

Tolerance level

Mental health history
Due to the unpredictability of drug withdrawal, it can be hard to determine how severe symptoms can be without medical help. A trained doctor, physician or clinician can determine if it's safe to detox at home or go through a medical detox program. You should always consult a doctor or treatment provider to pick a safe, effective path to recovery that fits your condition.
Why Do People Avoid Drug Rehab?
Professional drug and alcohol rehab centers use evidence-based treatment programs to help people safely quit drugs and alcohol. Programs like medication-assisted treatment (MAT) remain the "gold standard" for treating people with opioid use disorder (OUD), especially as the U.S. continues to be impacted by the deadly opioid epidemic. However, barriers to treatment exist that make people who could benefit from rehab avoid professional help.
Common examples include:
Drug rehab is hard.

It's common for people to fear detox, often the first stage of rehab, which can be physically and mentally exhausting for a person when they quit drugs. People might also struggle with the idea of being away from loved ones and their home life for 30 days or more.

The stigma of addiction.

Many people in society believe that drug use is a choice and a character flaw, which is known as the stigma of addiction. They think that people who become addicted lack the willpower to quit. This can make people who could use professional help avoid rehab because they fear judgment.

Cost of treatment.

According to a

national survey

, three out of 10 Americans say cost is the biggest barrier to recovering from drugs and alcohol. Many people might not be able to afford to enter a rehab center, or don't have insurance that can cover the full cost of a treatment program. However, many rehab centers offer payment plans. The best treatment centers find ways for people to pay for the help they need.

Their job.

Many people might want to go to rehab but can't afford to take time off work. Others are worried they might have to quit or could be fired. There are federal laws and regulations in place to protect your job if you go to rehab.

People depend on them.

Whether it's a small child, a pet or an elderly person, some people avoid rehab because they don't want to leave a dependent alone.

Their location.

Many Americans live in rural areas without enough access to drug treatment options. One

study

found that nearly one-third (29.8%) of rural Americans live in a county without a buprenorphine provider, compared to only 2.2% of urban Americans. New

laws

, however, are making it easier for people to go to rehab. 

Denial.

Some people don't think their substance use is a problem, and that they're nothing like the people who go to rehab centers. Others believe they can quit "cold turkey," and don't need any professional help. These are common misconceptions about drugs that can lead to deadly health complications if they quit on their own.

Recovery seems impossible.

Some people simply can't imagine a life without drugs and alcohol. Maybe they've tried to quit multiple times and failed. While that can seem discouraging, drug rehab centers are staffed with professionals who can help you heal from the effects of substance use and learn healthy coping skills.
Why Should People Go To Drug Rehab?
If you've attempted to quit drugs before, you've made a big step. However, going to rehab is the biggest and best step you can take for your long-term health. If you plan to quit drugs, rehab offers so many benefits that are difficult to replicate on your own.
Here are the best reasons to go to rehab:
Personalized care.

Most treatment programs tailor recovery plans to fit the severity of a person's drug use. Rehab centers evaluate patients for any co-occurring conditions (like depression, diabetes and anxiety) and determine an appropriate treatment plan that supports their recovery.
Withdrawal medication.

Professional drug rehab centers provide 24/7 care. When a person goes through detox, trained staff members can provide the right medication to help them manage their symptoms.
Healthy meals.

It's common for people who struggle with drugs and alcohol to eat unhealthy foods. This could lead to a lack of healthy nutrients their bodies need to function properly. Rehab centers provide daily meals that help patients restore and heal their bodies.
Distraction-free environment.

Rehab centers are located in remote areas that allow patients to work through substance use issues without distractions. Rehab programs are extremely structured, with daily activities that teach patients healthy skills to avoid relapse triggers when they get home. 
Peer support.

Going to rehab allows you to become a part of a community of people who share your goal to quit drugs or alcohol. Some rehab centers, like

Landmark Recovery

, employ staff members who have recovered from long-term substance use and can understand your journey and encourage you. 
Insurance coverage.

Most rehab centers in the United States accept insurance, making treatment a great financial decision and health investment. If you have health insurance, your plan might cover the full cost of treatment or only a partial amount. Click here to

verify your insurance

and find out if you're covered for addiction treatment. Landmark Recovery will help you find a way to pay for treatment.
Relapse prevention.

Relapse is possible whether or not you go to rehab. However, rehab programs help people safely quit drugs, then teach them skills to avoid triggers that might make them want to return to their old substance use habits. Going to rehab can help you learn how to place obstacles in your way that make it harder to use drugs. 

Aftercare plans

. The most effective treatment programs prepare you for life after rehab. Many programs will refer patients that complete rehab to transitional recovery services like outpatient rehab and sober living homes. These follow-up programs can help you take the healthy coping skills you learned during rehab and practice them in semi-independent living situations before you return home full-time. 
How To Successfully Quit Drugs Or Alcohol
If you decide to quit drugs, it's important to find a safe recovery path that works for your situation. If you've developed a drug or alcohol addiction, treatment options can range from peer support groups, like Narcotics Anonymous (NA) or Alcoholics Anonymous (AA), to professional treatment programs like medical detox or residential treatment centers.
To avoid severe withdrawal symptoms that could have long-term negative health effects, here are five tips to help people safely quit drugs and alcohol:
Tell your loved ones.

Explain your intentions to your family, friends and, in some cases, your job. You'll create a support network that can provide additional resources and encouragement. You'll also have people you can share your progress with, who can also help hold you accountable when you face temptations to use.

 
Talk to a doctor.

If you think you might be dependent on drugs or alcohol, talk to a qualified healthcare professional (doctor, physician, therapist) before you stop. They'll determine if it's safe to quit without rehab, and can even refer you to an appropriate treatment program.
Slowly reduce your consumption.

If your goal is to stop completely, avoid quitting all at once, or "cold turkey." Instead, try to cut back on your drug or alcohol use.  
Go to rehab.

If you've told your loved ones you want to quit drugs, talked to your doctor and cut back on drinking and drugs, look for a treatment program to enroll in. There are

plenty of treatment options

to fit your situation.
Reward your success.

Quitting drugs is a big change that can only help you live a healthier life. Some moments might seem harder than others during your recovery journey. You might even relapse or slip up every now and then, which is normal in early recovery. Be kind to yourself, and reward yourself as you make progress.
The Reality Of Quitting Drugs Or Alcohol
Recovering from long-term substance use is a lifelong challenge. It's best to equip yourself with plenty of support to help you avoid life-threatening withdrawal symptoms. If you or someone you know has struggled to cut back on drugs or alcohol on your own, consider professional medical care. Don't let the fear of withdrawal or professional treatment stop you from achieving a happier, healthier life.
Call 888-448-0302 to speak to a treatment provider at Landmark Recovery. A dedicated admissions specialist can help guide you on a proven recovery path. Click here to find a treatment center in your area.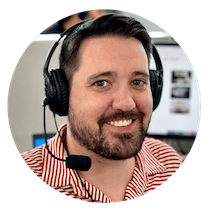 Choose Recovery Over Addiction
We're here 24/7 to help you get the care you need to live life on your terms, without drugs or alcohol. Talk to our recovery specialists today and learn about our integrated treatment programs.