Exploring Addiction Treatment Privacy Protection
No, going to alcohol or drug rehab doesn't go on your record, thanks to specific privacy laws. The Health Insurance Portability and Accountability Act (HIPAA), known in healthcare as 42 CFR Part 2, ensures that substance abuse education, prevention, training, treatment, rehabilitation, or research records are protected. The U.S. Department of Health and Human Services maintains this regulation, safeguarding your privacy while you seek help for addiction.
Key blog points to remember:
Thanks to HIPAA privacy protection laws, going to rehab doesn't go on your record.

HIPAA law expectations include sharing information with healthcare professionals, law enforcement, court orders, and insurance providers.

When seeking addiction treatment, employment laws protect your job; rehab information won't appear on background checks.
Laws That Safeguard Your Privacy During Rehab 
You might be concerned about your privacy when taking the crucial step to recover from addiction. Rest assured, laws like HIPAA are in place to protect your medical records, including information about entering treatment programs like inpatient rehab or intensive outpatient programs. These laws ensure that your recovery journey remains confidential and that only authorized individuals can access this sensitive information.
When Could Rehab Information Be Disclosed?
While HIPAA laws are powerful, there are specific exceptions to the rules of privacy and confidentiality:
Healthcare Professionals

: Your information might be shared with recovery specialists working on your case. Though you can request exclusions, this isn't always honored.

Law Enforcement Investigations

: During a criminal investigation, officials may access your medical records.

Court Orders

: In legal proceedings, your medical records may be subpoenaed.

Insurance Purposes

: If you pay for rehab with insurance, documentation will likely be reviewed to determine coverage. Only insurance firm personnel will access this, which will be kept from your employer.
Is Your Job Safe if You Go to Rehab?
The fear of losing a job is common for many considering rehab. However, various employment laws protect individuals who seek help for addiction. Many companies even encourage employees to seek help, understanding that addiction recovery leads to a healthier work environment. 
Understanding these legal protections can ease your anxiety and help you make the right choice for your health and career.
The Americans with Disabilities Act (ADA)
The ADA protects employees with disabilities, including those battling addiction, from discrimination in the workplace. Employers must provide reasonable accommodations for employees seeking treatment as long as it doesn't cause undue hardship for the business. This means you can't be fired for attending rehab, and your employer must work with you to allow time for treatment.
The Family and Medical Leave Act (FMLA)
FMLA provides eligible employees with up to 12 weeks of unpaid, job-protected leave for medical reasons, including addiction treatment. That means FMLA protects your job while you attend rehab. You'll also retain your health benefits.
Employee Assistance Programs (EAPs)
Many companies offer EAPs to support employees dealing with personal issues, including addiction. These programs often provide confidential assessments, counseling, and referrals to treatment programs. Your participation in an EAP is private, and your employer cannot access specific details about your treatment.
State-Specific Laws
Some states have additional laws that provide protections for employees seeking addiction treatment. Check your local legislation or consult a legal expert to understand your rights in your location.
Does Going to Rehab Go on Your Record?
Wondering if rehab will show up on a background check? The simple answer is no. Rehab information is considered private medical data protected under the same laws that keep your other medical records confidential.
Employers performing background checks will not find this information unless it relates to a criminal conviction requiring court-ordered rehab.
Why Choose Landmark Recovery for Your Addiction Treatment?
Rest assured, at Landmark Recovery, your privacy is our priority. We offer various addiction treatment programs, including inpatient rehab, medical detox, and outpatient rehab in the following states: 
Your recovery journey is personal and unique, and we respect your confidentiality during this vulnerable time. Call our confidential admissions line today at 888-448-0302, available 24/7/365, and check out our HIPAA Policy if you have more questions.
Partner with Landmark Recovery and take the first step towards a new life without fearing judgment or discrimination. Our Patient Navigators are here to help you anytime, day or night.
Related Reads: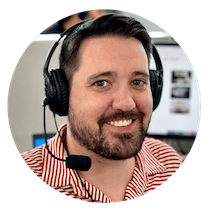 Choose Recovery Over Addiction
We're here 24/7 to help you get the care you need to live life on your terms, without drugs or alcohol. Talk to our recovery specialists today and learn about our integrated treatment programs.