How to Stage an Intervention
If you have a loved one abusing drink or drugs, you may find they refuse to acknowledge they have a problem. This is not surprising as denial often plays a role in addiction.
You may have attempted repeatedly to reason with your loved one without success. Unfortunately, making sporadic demands seldom pays dividends when you're confronting someone in the throes of active addiction.
There are many myths surrounding recovery, including the idea that you need to wait for someone to hit rock bottom before you take action. Instead, taking prompt action when a loved one has issues with substance abuse can improve their chances of recovery.
Unfortunately, if you're meeting with a wall of resistance when you raise the issue of treatment, you may need to learn how to stage an intervention.
What is an Intervention?
An intervention is a simple invitation for someone to find and pursue the right course of care for alcohol use disorder or substance use disorder.
By framing an intervention as a request rather than a demand, you'll meet with less resistance and less friction than by taking a more forceful approach. By making suggestions and demonstrating your love and concern, you'll make more progress than by making demands, demands that probably won't be met.
Now, staging an intervention involves harnessing a mixture of strategies. Also, every addiction is different and every individual is different. As such, an intervention should be highly personalized to suit the circumstances.
Despite this need for flexibility, though, you can benefit from a basic blueprint to help you streamline the intervention process.
If the core concept of an intervention is simple, so is the underlying goal: to help your loved with struggling with addiction to enter a treatment program. Since interventions are usually only necessary for more severe addiction, treatment typically involves residential rehab.
How, then, can you go about putting an intervention into practice?
Planning an Intervention The Easy Way
Your goal is straightforward when staging an intervention: to kickstart the process of recovery for your loved one.
Interventions by design unfold without the prior knowledge of the person being approached. You'll gather friends and family – and possibly an intervention specialist – at a set time and place. Together, you'll express your feelings to your addicted loved one.
If you have no idea how to get started, here's a simple plan to work from.
How to Stage an Intervention for Your Loved One
Make a skeletal planning group for the intervention and decide who will be in the intervention group
Consider whether you need to involve an intervention specialist
Make sure everyone is clear on what they will say at the intervention
Hold regular meetings in the lead-up to the intervention
Pick a time and place convenient for everyone concerned
Stick to your plan and don't get distracted
Stay supportive throughout the process
1) Make a skeletal planning group for the intervention and decide who will be in the main intervention group
For the initial planning phase, you don't need to include everyone who will attend the intervention itself.
With the help of a few friends and family, formulate a complete list of attendees and content everyone concerned to arrange an initial meeting.
2) Consider whether you need to involve an interventionist 
When you hold your initial intervention meeting, you should discuss whether or not to involve an interventionist.
You should then reconvene for a follow-up meeting. Before then, speak with your healthcare provider and do plenty of research, online and offline. Ask for recommendations from anyone you know who has been in this situation.
Meet again and pool your resources. If appropriate, engage the services of the interventionist.
3) Make sure everyone is clear on what they will say at the intervention
An intervention is not the forum for impromptu rants. It's vital that everyone properly plans what they are going to say.
Everyone should be explicit about how the person's actions have affected them, and there should also be a clear and unifying message that treatment is not only possible but also the optimum course of action.
Undoubtedly, negative elements will spill out during an intervention. What counts is maintaining a positive atmosphere with a solution-oriented approach. Everyone in the room should reassure your loved one they will support them all the way.
4) Hold regular meetings in the lead-up to the intervention
Organizing an intervention is not a set-and-forget project. The more you meet in the lead-up to the big day, the more finely you can tune your message and the greater the chance of success.
When you're practicing what to say, also sketch out the order in which you'll speak. It may be tempting to start with those closest to the addict. This isn't always advisable, especially if they are already weary of advice from these friends or family members. Sometimes, statements from someone slightly removed from the situation have more impact.
With your messages dialed in, it's time to double down on logistics.
5) Pick a time and place convenient for everyone concerned
Choose a mutually convenient time for the meeting. You should try to catch your loved one sober, so plan around this.
You should allow several hours for the intervention so you don't feel rushed.
Pick a place that's comfortable, familiar, and distraction-free. This should be a private residence to avoid any public scenes.
6) Stick to your plan and don't get distracted
On the day of the intervention, make sure you stick to the plan.
Every person involved should have ample opportunity to offload everything troubling them. It's crucial to begin by expressing your love and concern, to reiterate that the intervention is coming only from a place of love. When outlining how your loved one's behavior has impacted your life, give specific examples.
By the end of the intervention, your loved one should be clear that they have the support of everyone present. You should demarcate clear boundaries and you should have a plan in place for treatment.
If everything goes to plan, you can get started with relocation to a treatment center.
7) Stay supportive throughout the process
Remember: hope for the best and plan for the worst when you're organizing an intervention.
However fraught things become, always leave anger and judgment out of the equation and remain fully supportive throughout.
What Comes Next
If you feel your loved one would benefit from an intervention to steer them away from addiction and into recovery, don't be afraid to reach out for assistance.
Having a clear plan for how to stage an intervention and sticking to that plan might be the most effective way to get your loved one connected to the treatment program they need. Here at Landmark Recovery, our inpatient and outpatient treatment for addiction will help your loved one create a solid foundation for sustained recovery.
If you successfully stage an intervention, you can arrange for your loved one to head to a convenient local treatment center by calling 888-448-0302.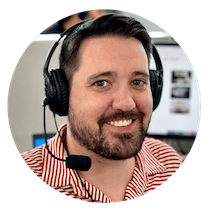 Choose Recovery Over Addiction
We're here 24/7 to help you get the care you need to live life on your terms, without drugs or alcohol. Talk to our recovery specialists today and learn about our integrated treatment programs.