Published: Jan. 16, 2023, at 7:30 a.m. (CST) | Updated: Jan. 16, 2023 at 2:43 p.m.
Is marijuana legal in Indiana? We may soon get an answer.
Indiana state lawmakers will spend the next four months debating multiple bills that could legalize (or decriminalize) marijuana. Legislatures are looking at four new bills related to marijuana, including:
None of the 13 marijuana-related bills filed during the 2022 state legislative session advanced out of committee, according to a WRTV report. Currently, only products with low THC and high cannabidiol (CBD) are allowed in Indiana. Senate Bill 52 (the 2018 Farm Bill), allows anyone in Indiana to buy, sell, and possess CBD oil with no more than 0.3% THC that also meets packaging requirements.
Marijuana possession and personal use remain illegal under federal law, which includes the Hoosier State.
A look at Indiana's new marijuana bills
Medical use of marijuana in Indiana
Co-authored by Representative Jake Teshka, House Bill 1039 would allow adults aged 21 years or older, or people with serious medical conditions, to have cannabis. Marijuana must first be removed as a federal schedule I substance. The bill would also establish an adult excise tax (imposed on purchased goods or services) for cannabis. If approved, that money would go to Indiana's general fund.
Statewide decriminalization
Senate Bill 70, introduced by Indiana Senator Mike Bohacek, would decriminalize marijuana possession of one ounce or less. Under Indiana's current laws, anyone charged with marijuana possession faces a Class B misdemeanor, punishable by up to 180 days in jail and no more than a $1,000 fine. 
Marijuana intoxication defense
Senate Bill 82, also introduced by Senator Bohacek, deals with marijuana intoxication. The bill establishes a defense against operating a vehicle or motorboat with a controlled substance in the  person's blood if the following conditions are met:
The controlled substance is marijuana or a metabolite of marijuana

The person wasn't intoxicated
Regulating all forms of legal cannabis in Indiana
Representative Sue Errington authored House Bill 1065, which would establish the cannabis advisory committee to review and evaluate certain rules, laws and programs. The bill would also regulate all forms of legal cannabis in Indiana, including hemp and low-THC hemp extract. 
What could change the state government's stance on marijuana?
Historically, Indiana's top officials have opposed marijuana legalization because it's classified as a schedule 1 drug and remains illegal under federal law. Schedule 1 drugs have the highest potential for addiction and have no accepted medical use, similar to drugs like heroin and ecstasy.
"I'm just not willing to look at that, especially since it is illegal right now according to the federal government," Governor Eric Holcomb told reporters in 2019.
Holcomb did say he'd support a bill that will help put in place infrastructure on how to regulate marijuana if the federal government legalizes the drug. In April of 2022, he was quoted this way in the NWI Times:
"This would require medical research and science to give us the true evidence on both the medicinal value and the efficacy of recreational use," Holcomb said. "That's not here yet. I'm not against that research being done. Quite frankly, just the opposite."
Find addiction treatment in Indiana
For more information on marijuana and other drugs, visit the Landmark Recovery website. The answer to your questions, like "is marijuana addictive?" could be found in our blog section. If you or a loved one struggles with drugs or alcohol, call 888-448-0302 to talk to one of our recovery specialists 24/7 on a confidential phone line.
Visit one of our addiction treatment centers in Indiana, including: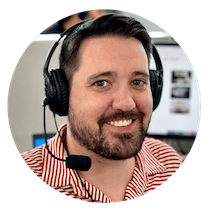 Choose Recovery Over Addiction
We're here 24/7 to help you get the care you need to live life on your terms, without drugs or alcohol. Talk to our recovery specialists today and learn about our integrated treatment programs.