Indiana Legend Drugs
Prescription drug abuse continues to cause chaos across America, with the misuse of opioids in Indiana still on the rise.
If you're on the spectrum of prescription drugs, whether you're a regular user, a patient, an addict, or a medical professional, you'll likely be aware of the term legend drugs.
Today, we'll give you a snapshot of Indiana legend drugs so you can understand what drugs fall under this umbrella, along with any penalties for abuse.
What Are Legend Drugs?
Legend drugs are more commonly called prescription drugs. Some legend drugs are controlled narcotic substances, while others are non-narcotic drugs.
All legend drugs are approved by the FDA (U.S. Food and Drug Administration) for dispersal to the public.
In line with both state law and federal law, all legend drugs need to be prescribed by a licensed physician or another licensed provider. These providers can include dentists, vets, and optometrists.
Legend drugs cannot be sanctioned or dispersed by nurses, medical assistants, medical technicians, midwives, social workers, or psychologists.
The legend here refers to the legend on these prescription drugs labeling them Rx Only.
All legend drugs need to be stored lawfully. State and federal laws govern the safe disposal of legend drugs.
Non-legend drugs, by contrast, are sold over the counter. You can buy OTC medicine like Nyquil, Tylenol, or aspirin anywhere with no need for the involvement of a medical practitioner.
Why Are Legend Drugs Restricted?
The highly controlled nature of legend drugs is necessary because many of these drugs are habit-forming. Duplicity on the part of bug pharma was at least partially responsible for triggering the opioid epidemic that still ravages the U.S. today. Pharmaceutical companies marketed opioid painkillers as nonaddictive, and assured doctors they could be widely prescribed without fear of dependence forming.
Physicians must record all medications, whether legend or non-legend. Unfortunately, many patients denied legend drugs by a doctor start searching for these prescription pills online. This is illegal in the U.S. as well as potentially lethal with no guarantee of quality control in place. In some unfortunate cases, users even source heroin from street dealers out of desperation.
Not all legend drugs are considered equal, though. Resultantly, legend drugs are categorized by schedules.
Schedule II drugs like morphine are narcotic or stimulant. These drugs also have a high potential for abuse. Opioid painkillers fall under this umbrella
Schedule II and Schedule IV drugs have proportionally less potential to be abused, barbiturates and benzodiazepines, for instance
Schedule V drugs have limited narcotic content. Cough syrups containing syrups – commonly consumed as "lean" and immortalized by the hip-hop industry – fall under Schedule V
If you wondered what happened to Schedule I drugs, these are not legend drugs at all. These drugs are without accepted medical benefits and considered unsafe. Schedule I drugs also have an elevated potential for abuse.
Check out a breakdown of all controlled drugs right here.
Legend Drugs Vs. Non-Legend Drugs
Indiana Legend Drugs care prescription-only with an RX Only legend emblazoned on the package. This label once read "Caution: Federal law prohibits dispensing without a prescription", although the abbreviated form is now standard.
Any drugs without this legend are considered non-legend drugs, and no prescription is required for these medications. Non-legend drugs are far more commonly referred to as OTC (over-the-counter) medications.
Legend Drugs In Indiana
How does the law stand regarding legend drugs in Indiana, then?
The sale of Indiana legend drugs is illegal except when prescribed.
It's against the law in Indiana to forge prescriptions, and it's also against the law for a medical professional to prescribe legend drugs the patient does not legitimately require.
Unfortunately, in a state with 46,802 opioid overdose deaths in 2018 – almost 30,000 of these deaths involving synthetic opioids like fentanyl – it's perhaps time for a strategy that's less punitive and more rehabilitative.
We can certainly help when it comes to that here at Landmark Recovery, so don't delay taking action if you've run into trouble with legend drugs in Indiana.
What To Do Next
If you or anyone you know is addicted to prescription drugs, don't underestimate the potential gravity of the situation. Tolerance can easily build with legend drugs, and dependence can quickly follow.
Our goal is to help one million people just like you over the coming decade. So, whether you need residential rehab or an intensive outpatient program, we genuinely care and we'll help you reclaim your old life free of legend drugs. Call our admissions team today at 888-448-0302.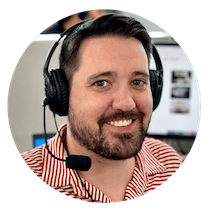 Choose Recovery Over Addiction
We're here 24/7 to help you get the care you need to live life on your terms, without drugs or alcohol. Talk to our recovery specialists today and learn about our integrated treatment programs.