Michigan stands to gain almost $1.5 billion in settlements with multiple opioid producers. It's a nationwide trend as over 3,000 state and local governments have sued companies that produce, sell and distribute opioids. The billions of dollars from opioid settlements will compensate  tax dollars invested in fighting the opioid epidemic. 
What Are Michigan's Biggest Opioid Settlements?
The biggest settlement Michigan has received thus far is from a national class-action suit. The pharmaceutical distributors involved are AmerisourceBergen, McKesson Corp. and Cardinal Health. The same case also targeted drug manufacturer Janssen, a subsidiary of Johnson & Johnson.
Collectively, those corporations have settled for $26 billion. Michigan's share of that opioid settlement is $776 million, to be paid in installments over 18 years. Half of the $776 million will go to 269 local governments,  Michigan counties, cities and townships. The state said those governments would start receiving funds as of the end of January 2023.
Walmart settled with Michigan for another $161 million. The Michigan Association of Counties (MAC) has confirmed that the state settled arbitration with Teva Pharmaceuticals for $122.8 million. The funds are to be disseminated over 13 years. 
Opioid Settlements Under $100M
Michigan settled with CVS Pharmacy for a sum of $91 million. The MAC similarly confirmed a $73.1 million settlement with Allergan Pharmaceuticals, which would be distributed over seven years. Allergan recently negotiated a somewhat controversial $63 billion merger with AbbVie, which was approved by the Federal Trade Commission in 2020. AbbVie released a statement on Nov. 22, 2022 that Teva bought up Allergan's generic prescription opioid business.
Mallinckrodt Pharmaceutical, one of the biggest opioid producers in the U.S., settled its own case with the state as well. The sum going to the state totals $37 million. Freep reported that Gov. Gretchen Whitmer put out a statement in 2022 saying Mallinckrodt grew its market share by targeting specific physicians and pill mills.
A fourth case is against McKinsey & Co. They actually marketed opioid medication in Michigan. They've
settled with the state for another $19.5 million to be doled out incrementally over five years. Those installments have already been flowing into the state. Three payments remain as of the publishing of this article according to the Detroit Free Press.
Michigan's Investments to Fight Opioid Overdose So Far
Last year, Michigan spent six months advancing a Narcan education advertising campaign. It cost the state $900,000 in grant funding. Narcan represents the most frontline defense against opioid overdose. That makes it the poster-drug for harm reduction.
The ad campaign pushed an idea that strikes at the core of harm reduction programs nationwide. It's about helping people beat their addictions at their own pace. The state even invested in Narcan vending machines for the same reason, starting with the Oakland County Jail. Narcan vending machines have popped up in other states, too.
It's a way to save incarcerated users who overdose. Although currently, county employees can't legally give Narcan to inmates. State Senate Bill 1170, sponsored by Sen. Curt VanderWall, aims to fix that. That's just one of many potential settlement allocations being considered. Lawmakers have yet to decide how all settlement funds will be allocated.
In other states with similar settlements, funds have been allocated to supporting treatment services. Kentucky, for example, Jefferson County is already allocating its own $31 million settlement share for harm reduction. At least one advocacy group, VOCAL-KY, wants medication-assisted treatment (MAT) added to the list of allocations. Michigan will likely make it possible for more people to get treatment in general. Some addiction facilities are already working with substance abusers on flexible financing for addiction treatment.
Michigan Attorney General's Recommended Uses for Settlement Money
Naloxone: Provide Naloxone and related training to schools, first responders, community support groups and people without coverage for addiction treatment.

MAT: Make MAT more accessible to the uninsured with education against misuse. Train first responders, healthcare providers, EMTs and law enforcement on MAT.

Pregnant & Postpartum Treatment: Expand Screening, Brief Intervention and Referral Treatment (SBIRT) for uninsured and non-Medicaid eligible women.

Neonatal Abstinence Syndrome Treatment: Expand services for babies with Neonatal Abstinence Syndrome

Warm Handoff Services: Help hospitals navigate MAT and connect them with addiction treatment facilities.

Incarcerated Treatment Services: Expand accessibility to evidenced-based treatment and recovery services for incarcerated population. Increase funding for jails to bring treatment to inmates.

Prevention Program Support: Fund anti-drug media campaign, school programs, community drug disposal programs and other community education.

Syringe Services: Expand needle exchange programs, access to sterile syringes and wraparound services for infectious disease treatment.
Regardless, offenders with addiction who are being released tend to be especially at risk of fatal overdose. Incarceration is also the only thing that has moderated their substance abuse. That reduces their tolerance for drugs like heroin or fentanyl. That means they can't handle as much as they did before getting locked up. These vending machines provide them with a bunch of Narcan before they leave, which might save their lives.
What Is Michigan Overdose Data to Action?
State officials commonly refer to Michigan Overdose Data to Action (MODA) in this context. It's a phrase people hear often if they keep tabs on local efforts to combat the opioid crisis. The term refers to both a database and a task force. 
The Michigan Department of Health and Human Services (MDHHS) has a team called MODA. It's funded by the Centers for Disease Control and Prevention (CDC) through its Overdose Data to Action grant. MODA's purpose is statistical surveillance for prevention efforts to mitigate drug misuse, abuse and overdose.
How to Help Someone with an Opioid Addiction
If you're struggling with substance abuse or have a loved one who is, that should be your focus. Call an addiction specialist at 269.443.0905. You can arrange for residential treatment, complete with medical detox if needed. You can even arrange for free transportation to the nearest facility if necessary. Don't wait. Get treatment.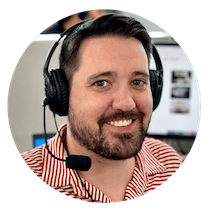 Choose Recovery Over Addiction
We're here 24/7 to help you get the care you need to live life on your terms, without drugs or alcohol. Talk to our recovery specialists today and learn about our integrated treatment programs.