What are the new drug laws in Colorado?
Several new drug laws in Colorado go into effect in 2023. These laws will change penalties for drunk driving and drug possession, addiction treatment in jails and the future of psychedelic treatment. Colorado's drug laws lean towards the more progressive side of the political spectrum. Here's a look at how three of the new laws will impact residents.
New DUI penalty in Colorado requires wearable detection devices
Colorado will be the first state in the U.S. to require some drunk or drugged drivers to wear devices that can detect when they've been drinking. These devices will allow law enforcement to track the wearer around the clock for alcohol or substance use.
Under Colorado SB22-055, anyone convicted of felony drunk or drugged driving offenses (DUI, DUI per se, DWAI or excessive blood alcohol content) will be placed on probation and be required to wear monitoring devices that can detect if they're drinking alcohol for at least 90 days. The new change was signed into effect in the summer of 2022. 
Anyone who is detected drinking alcohol while in this probationary period can have their probation revoked and may be sent to jail. Jail time is mandatory (first-time DUI or excess BAC offenders) for up to one year if a person is caught with a blood alcohol content (BAC) of 0.20% or greater, according to the Colorado Legal Defense Group.
Current penalties for first-time DUI in Colorado, DUI per se or DWAI offenders include:
A revoked license for at least nine months

A misdemeanor offense

Jail time up to one year

A maximum $1,000 fine plus probation

Up to 96 hours of community service
The one exception to the new law is if the court finds that the monitoring technology wouldn't be in the interest of justice, or if the person lives in an area where they can't reasonably acquire a monitoring device.
Related: How Colorado's Boosted Minimum Wage Could Help Reduce Addiction
New fentanyl possession law in Colorado
Under House Bill 22-1326, also known as the Fentanyl Accountability and Prevention Act, drug offenders will undergo substance-use assessments for their probation. Offenders will then be ordered to enter treatment, which could include residential treatment (also known as inpatient rehab). 
The law, passed in July of 2022 addresses criminal penalties and treatment options for fentanyl, a synthetic opioid 50 to 100 times more powerful than heroin and morphine. According to the DEA, fentanyl is also lethal in small amounts, namely two milligrams. Once a person completes their court-ordered treatment, their felony charges will be lowered to a misdemeanor.
Under HB22-1326, Colorado county jails, by July of 2023, will also have to provide medication-assisted treatment (MAT) to anyone diagnosed with opioid use disorder (OUD).
Psychedelic mushroom law in Colorado
As of January 4, 2023, adults ages 21 and over will no longer face criminal penalties for possession or personal use of the "natural medicine" found in psychedelic mushrooms. Colorado Proposition 122 (Natural Medicine Health Act), decriminalizes the possession and personal use of psychedelic substances, including:
Private residents can also grow psilocybin mushrooms and certain entheogenic plants and fungi, so long as the plants are kept away from young people under 21. Additionally, it's now legal to transport, process and give away psychedelic drugs for "personal use," as long as no payment is exchanged.
Colorado's psychedelic advisory board
Colorado Governor Jared Polis will appoint a "Natural Medicine Advisory Board" no later than January 31. This group will be tasked with creating requirements for the "facilitators" who will run state-regulated healing centers, set to open in 2024. Residents will be able to buy and use psychedelic substances at the healing centers.
Have drugs and alcohol caused problems in your life?
Whether you've experienced legal, health or social problems, don't let drugs and alcohol control your life. You could benefit from drug detox or behavioral therapy at a licensed residential treatment. Call 720-702-9729 to speak to a recovery specialist on a confidential phone line.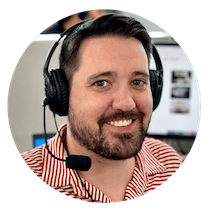 Choose Recovery Over Addiction
We're here 24/7 to help you get the care you need to live life on your terms, without drugs or alcohol. Talk to our recovery specialists today and learn about our integrated treatment programs.