Substance use problems, including opioid misuse, addiction, and fatal overdoses, have become a major public health challenge in the United States, including Tennessee. To help Tennessee lawmakers prioritize efforts to address the surging opioid crisis, the RAND Corporation, a non-profit research organization, recently made recommendations in a 600-page report based on a comprehensive review of the evidence.
Support individuals as they move across ecosystem components.

Coordinate across components and address different priorities.

Address legal consequences and stigma associated with drug use or possession.

Prevent nonprescribed opioid use and escalation to OUD.

Identify individuals who need treatment, increase access to effective treatment, and enhance support to make treatment more effective.

Reduce the probability that an overdose is fatal.

Address nontreatment needs of individuals using opioids for non-prescribed purposes.

Mitigate the burdens that opioids impose on family members.

Improve the data infrastructure for understanding people who use drugs, drug consumption, and drug markets.
This blog post will explore the tips and provide some understanding of how Tennessee can use existing laws and programs to help follow through with them. By understanding the opioid crisis as an "ecosystem," lawmakers and healthcare providers can better identify and target the factors contributing to the epidemic and develop effective solutions.
Addressing Tennessee's Opioid Crisis: 9 Research Recommendations
In 2021, 3,814 Tennesseans died from a drug overdose, representing a 26% increase from 2020, according to state data from the Tennessee Department of Health. Opioids were involved in 80% of Tennessee drug overdose deaths. To combat this issue, the RAND report's recommendations cover various aspects of "America's opioid ecosystem," from prevention to addiction treatment to harm reduction. 
The opioid crisis is often compared to a biological ecosystem because it's a complex and interconnected system with various factors that interact and affect each other.  Just like in a biological ecosystem, changes in one component of the opioid epidemic can have ripple effects throughout the system that prevent people from seeking long-term recovery. Here are some recommendations for Tennessee lawmakers to consider.
Support People As They Move Through Opioid "Ecosystem" Components
Tennessee has various programs and services that can support people as they move through different "ecosystem" components. For example, the Tennessee Department of Mental Health and Substance Abuse Services (TDMHSAS) provides a statewide network of addiction treatment and recovery services that includes:
Crisis services

Detoxification

Outpatient treatment
Additionally, the Tennessee Recovery Oriented Compliance Strategy (TN-ROCS) program helps residents navigate the criminal justice system and access treatment and recovery support.
Coordinate Across Components & Address Different Priorities
Tennessee can improve coordination across different "ecosystem" components and recovery allies by creating partnerships and leveraging its existing resources. For example, the Tennessee REDLINE (1-800-889-9789) provides information and referrals to addiction treatment programs and recovery services throughout the state. Additionally, the TDMHSAS works with local and regional planning councils to assess and prioritize addiction treatment services in their communities.
Address Legal Consequences & Stigma Associated With Drug Use Or Possession
Tennessee has taken steps to address legal consequences and the negative stigma associated with substance use. Like most states, Tennessee has a Good Samaritan law that provides immunity from drug-related charges to people who seek medical assistance for an overdose. This means that someone who calls for help during an overdose cannot be arrested, charged or prosecuted for drug use or possession. 
The law aims to encourage people to seek emergency assistance without fear of legal consequences, and to reduce the number of overdose deaths by promoting timely medical attention. The Tennessee Reducing Opioid Abuse Program (TN ROAP) also promotes public education and awareness campaigns to reduce stigma and promote safe medication disposal. By enforcing these laws and programs, Tennessee lawmakers are working towards reducing the negative consequences of substance use and promoting harm reduction.
Prevent Non-Prescribed Opioid Use
According to data from the National Survey on Drug Use and Health (NSDUH), in 2020, an estimated 174,000 Tennesseans aged 12 or older reported misusing opioids in the past year. One solution is Tennessee's Prescription Safety Program, which tracks controlled substance dispensing to prevent prescription fraud and doctor shopping. It's an essential part of the state's approach to reducing nonprescribed opioid use and promoting safer pain management practices.
Improving Opioid Treatment: Identifying Those in Need, Increasing Access & Enhancing Support
In Tennessee, there are several ways to improve opioid treatment access. One way is to connect people with help sooner through the Tennessee REDLINE (1-800-889-9789). Another is by adjusting screening and referral processes to better identify those in need. 
Effective treatments like medication-assisted treatment (MAT) – known as the "gold standard" for treating people with opioid use disorder (OUD) – and support through counseling, case management and peer support can also make a difference. Tennessee has established a hub-and-spoke system for integrated addiction treatment and recovery services at different levels of care.
Reduce The Probability That An Overdose Is Fatal
Every day, drug overdoses claim the lives of three or more Tennesseans, according to research. To reduce the likelihood of drug overdose deaths in Tennessee, evidence-based strategies can be adopted, such as distributing naloxone, improving emergency response and promoting harm reduction education. Tennessee, however, has taken steps to make naloxone more accessible by allowing pharmacists to dispense it without a prescription and providing training to first responders and community members. 
The state also launched a public awareness campaign called "Count It! Lock It! Drop It!" to encourage safe medication storage and disposal.
Address The Social Factors Of Substance Use And Addiction
Tennessee can establish evidence-based interventions that target social and economic factors, like:
Poverty

Unemployment

Housing insecurity
For example, Tennessee can promote economic development and job creation in areas with high rates of substance use and addiction. Additionally, Tennessee can pursue supportive housing programs that provide stable and affordable housing to individuals in recovery.
Promote Recovery-Oriented Policies And Programs
Tennessee can promote recovery-oriented policies and programs by implementing evidence-based practices that support long-term recovery, such as peer support services, recovery coaching and community-based recovery support programs. For example, Tennessee can invest in peer support programs, which provide emotional support and practical guidance from individuals with lived experience in recovery.
Additionally, Tennessee can develop recovery-ready workplaces that provide employment opportunities and supportive environments for people in recovery.
Encourage Treatment Providers To Provide Quality Substance Use Care
Tennessee can increase access to evidence-based practices by providing education and training to healthcare providers, criminal justice professionals and community members. Tennessee can also promote quality improvement by monitoring and evaluating addiction recovery services and providing feedback to providers. For example, Tennessee can develop training programs that educate healthcare providers on the latest evidence-based practices for opioid use disorder treatment. 
Additionally, Tennessee can create a quality improvement program that assesses the effectiveness and efficiency of substance abuse services. That includes providing feedback to treatment providers to promote continuous improvement.
Recommendations
The RAND Corporation report offers nine recommendations to tackle substance use problems in Tennessee. By using existing programs and resources, the state can implement evidence-based strategies to:
Prevent non-prescribed opioid use

Improve access to effective treatment

Encourage long-term recovery
Working together across different groups and sectors can help minimize the opioid crisis' negative impact on individuals and communities.
Find Opioid Treatment & Choose Recovery
If you or a loved one struggle with opioid addiction and are looking for a treatment provider that can offer a guided pathway to recovery, consider Landmark Recovery of Knoxville. We offer integrated treatment programs and personalized recovery services designed to help you get back to life on your terms.
Our team is here to help you or your loved one choose recovery over addiction with programs like:
Medical detox
Inpatient rehab
Outpatient treatment
Aftercare support
Call us today to speak to an admissions team member about how we can support your journey to recovery.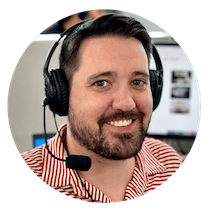 Choose Recovery Over Addiction
We're here 24/7 to help you get the care you need to live life on your terms, without drugs or alcohol. Talk to our recovery specialists today and learn about our integrated treatment programs.