Opioid-related overdose deaths among U.S. military members have doubled in recent years, prompting a response from the federal government to improve overdose prevention efforts on American military bases. Between 2017 and 2021, there were 332 fatal overdoses among active duty service members, according to the Department of Defense. Fentanyl, a synthetic opioid known for its role in the third wave of the U.S. opioid crisis, was involved in 174 fatal overdoses, or about 52% of those overdose deaths.
The opioid epidemic's impact on military members raised alarms among five U.S. senators, including Sen. Ed Markey, who in September 2022, urged the Department of Defense in a letter to address the wave of overdoses among the military population. The Defense Department responded with an anti-overdose plan to improve "coordination, messaging, treatment intervention, and promote readiness at the DoD, installation, and command levels."
Department of Defense Outlines Overdose Prevention Plan For Service Members
In February 2023, the Department of Defense released a statement on new legislative efforts to prevent overdoses in the military. The Department of Defense is also actively putting new programs in place to prevent overdoses from occurring, per its report and written response to the five senators:
"In their response to Senator Markey, the DOD reported 322 fatal overdoses among active duty service members between 2017 and 2021, and as many as 14,961 non-fatal overdoses from 2017 to the present," read the statement on Sen. Markey's website. "Of those fatal overdoses, 174 involved fentanyl, 54 of which occurred in 2021. From 2017 to 2021, 31 fatal overdoses occurred at Fort Bragg alone."
Senators Demanded Answers from the U.S. Department of Defense
In September 2022, U.S. Senators Ed Markey, Elizabeth Warren, Lisa Murkowski, John Cornyn and Martin Heinrich signed a letter to Defense Secretary Lloyd J. Austin III requesting a report from the U.S. Department of Defense addressing the large wave of overdoses among the military population. Congress was becoming concerned about media reports regarding a large number of murders and overdoses occurring in and around U.S. military bases.
Fort Bragg, North Carolina is one particular military base that's been hit hard by the overdose crisis and has been the focus of numerous media reports on violence among active-duty service members. The military announced that 31 fatal overdoses occurred at Ft. Bragg between 2017 and 2021. Rolling Stone's report on Ft. Bragg overdoses comes to a shocking conclusion regarding their prevalence between 2020 and 2021, "putting aside instances of self-harm…accidental overdose is the leading cause of death at Fort Bragg."
How Is Landmark Recovery Helping Service Members Avoid Drug Overdose?
More than one in 10 service members has been diagnosed with a substance use disorder, which is higher than the general population. Therefore, treating some of the most vulnerable among us is important. Landmark Recovery has developed a specialized military addiction treatment program that's geared toward equipping service members with the resources they need to live beyond a substance use disorder. 
We host our military treatment programs in five locations:
Each facility boasts Joint Commission Accreditation, a military liaison and patient navigator dedicated to assist service members through the Veterans Affairs (VA) process, and staff with military cultural competency training. We also host groups that utilize the Roadmap to Resilience, which follows a curriculum developed by Donald Meichenbaum, a clinical psychologist who has worked for 40 years with service members and their families. In addition to major plans, Landmark also proudly accepts both Tricare and V.A.-related healthcare.
Learn More About Opioid Treatment
To learn more about how Landmark Recovery deals with the overdose crisis, including how we help those suffering from opioid use disorder, call 888-448-0302 today. Our dedicated admissions specialists can help get you the treatment you need. 
Landmark Recovery is on a mission to save a million lives in the next one hundred years. Don't wait to get the help you need!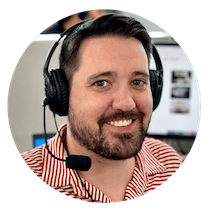 Choose Recovery Over Addiction
We're here 24/7 to help you get the care you need to live life on your terms, without drugs or alcohol. Talk to our recovery specialists today and learn about our integrated treatment programs.