Funds could be distributed in the second half of 2023
On December 12, 2022, Indiana Attorney General Todd Rokita announced tentative agreements with CVS and Walgreens to bring over $219 million in national settlements to the Hoosier state. The money is the result of a multistate opioid lawsuit sparked by the ongoing prescription drug crisis that contributed to more than 107,000 drug overdose deaths in 2021. According to a press release, the addition of a recent tentative settlement with Walmart could bring over $278 million to Indiana.
The Hoosier state  is set to receive the following amounts from retail clinics:
$114 million from Walgreens

$105 million from CVS

$59.4 million from Walmart
"The opioid crisis has inflicted unspeakable pain on so many Hoosier families," Rokita said in the press release. "Far too often, pharmacies have contributed to this devastation through their own reckless business practices, and we're going to keep holding them accountable."
According to reports, Indiana is just one of several states accusing CVS, Walgreens and Walmart of contributing to the opioid crisis by being negligent with the distribution of their prescription drugs. 
Related: Which Indiana Organizations are Working to End Drug Overdose Deaths?
The companies have also agreed to court orders that require them to "monitor, report and share data about suspicious activity related to opioid prescriptions." The funds will reportedly be used to provide helpful resources that will attempt to remedy the opioid crisis. These resources will include:
Prevention

Recovery services

Substance use treatment
Indiana could start receiving payments as early as the second half of 2023. Most of Walmart's settlement amount will be paid during the first year. CVS's payments will be spread over 10 years, while Walgreens' payments will be spread over 15 years.
Indiana's past opioid settlements
This isn't the first time the Hoosier state has been compensated for the opioid crisis. In 2021, Indiana was one of 47 states to reach a multi-million dollar settlement with management consulting firm McKinsey for its role in driving sales of OxyContin (Oxycodone). According to reports, McKinsey & Co. and Purdue Pharma LP collaborated over 20 years to reassure that the opioid was safe for long-term use, despite both companies knowing how addictive and potent the painkiller is. Indiana received $12.5 million as part of the estimated $573 million payout.
Need help with opioid addiction?
National settlements are one signal of the changing times as it relates to the opioid crisis. We're not out of the woods yet, but there are plenty of alternatives to help people overcome addiction and forge a path to long-term recovery.
For more information on recovery resources, including opioid use disorder treatment, call 888-448-0302 to speak to a recovery specialist at Landmark Recovery. If you live in and around Indiana, visit a local rehab center near the following cities: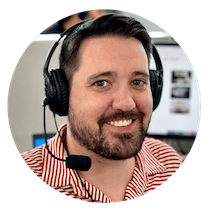 Choose Recovery Over Addiction
We're here 24/7 to help you get the care you need to live life on your terms, without drugs or alcohol. Talk to our recovery specialists today and learn about our integrated treatment programs.