Updated: July 17, 2023, at 11:04 a.m.
Understanding Phone Rules During Alcohol & Drug Rehab
If you're considering rehab for drug and alcohol addiction, you might wonder, "Can I bring my phone?" It depends, as each residential treatment center has its own cell phone rules. At Landmark Recovery, we don't allow cell phones during treatment.
What's this blog about?
Many patients worry about being unable to talk to their loved ones without a cell phone during treatment.

Each rehab facility may have different rules about using cell phones.

Treatment centers like Landmark Recovery prioritize creating a distraction-free environment for patients.

Patients have different ways to stay connected, like having a scheduled phone call once a week, sending letters, and having visitation days.
Why Phones Aren't Allowed During Rehab
Rules against cell phones are in place to support patients' recovery and provide a distraction-free environment. At Landmark Recovery, we understand the concerns and potential anxieties around not having a cell phone during treatment. However, we also recognize that cell phones can trigger emotional distractions and urges, hindering progress.
Therefore, disconnecting from technology can help you minimize these distractions and fully commit to overcoming addiction, achieving lasting change, and creating a brighter future. This temporary break from technology will allow you to focus on healing and fully create lasting change.
What to Pack for Inpatient Rehab
How Patients Stay Connected With Loved Ones Without a Phone
Patients are often worried about not having a cell phone during treatment. Many want to stay connected with their loved ones and maintain that important support system. At Landmark Recovery, we understand these concerns and offer alternative communication methods to address this need, including:
Scheduled weekly phone calls

: You can have a phone call each week scheduled by your primary therapist.

Sending and receiving letters

: You can exchange letters with your loved ones to share updates, encouragement, and support.

Family day visitations

: We organize special visitation days where you can spend time with your family, strengthening your bond and receiving their support.
What NOT to Pack for Inpatient Rehab
Leave Your Phone & Start Your Journey to Sobriety
Are you or someone you care about seeking addiction recovery? Landmark Recovery supports your journey by offering personalized residential and inpatient treatment options. While our policies might mean temporarily leaving your phone at home, it's for a critical purpose: to provide the best environment for your recovery journey. 
Call our confidential admissions team at 888-448-0302 anytime — we're available 24/7/365. Visit our locations page to find a residential treatment center near you. 
If you're interested in further information about rehab and recovery, check out these resources: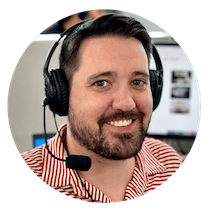 Choose Recovery Over Addiction
We're here 24/7 to help you get the care you need to live life on your terms, without drugs or alcohol. Talk to our recovery specialists today and learn about our integrated treatment programs.