Editor's note: This article contains information about suicide attempts. If you or someone you know struggles with suicidal thoughts, call the U.S. National Suicide Prevention Lifeline at 1-800-273-TALK (8255) 24/7, or dial 988.
Luke Lines felt like he could breathe again once he got into drug and alcohol treatment. Recovery gave the 35-year-old confidence to stand up for himself, which he didn't have as a child. Lines' story is an example of how recovery can help people with addictions find parts of themselves that seemed lost.
"The last time I could remember myself being that sober was when I was 14," Lines said. "It's like I'm going back and reintroducing my adult version back to this kid version. It's like I'm having to be a parent to myself."
Childhood abuse leads to suicide attempts
Lines experienced childhood abuse, battled mental illness and alcohol addiction and even spent time in jail. He grew up overwhelmed by his problems, and once thought the solution was suicide. It wasn't the first time Lines attempted to end his life.
"I tried to tie a rope to a rock and throw myself to the bottom of the lake," he said. "I was at a point in my life where I saw the end. I was willing to go through with it."
As the rock was dragging him deeper and deeper into the water, he realized taking his life wasn't the answer.
"The tension of the rope came between the rock and snapped the rope," Lines explained. "I'm almost down to the bottom, and suddenly I'm like, ' I don't want to die.' I started swimming up to the top like a madman losing my breath. I finally got there, and I'm choking on water and air. You can't see, because you're blinded by everything. That's how getting into rehab felt to me."
Related: How to Handle Suicide Threats From an Addict
Recovery presents new opportunities to serve
Lines completed inpatient rehab on Aug. 30, 2022. He graduated from Praxis of Fort Wayne by Landmark Recovery, an addiction treatment provider serving Medicaid patients in northern Indiana. 
Now more than six months into his recovery, Lines lives at an Oxford House in Fort Wayne. He serves as a housing service representative. In his position, Lines helps people new to recovery get into sober living homes. He reviews applications from people getting out of prison or joining an addiction treatment program.
"I'll review the application, and then I'll conduct interviews with people and see if the Oxford house that I'm living in is a good fit," he said. "If it's not, I can help them get into another [sober living] house."
Lines also gets the chance to speak to patients at Praxis of Fort Wayne, where he shares what he's learned during his recovery journey.
"I know how far I can take myself with certain things, and I don't have a problem setting my boundaries," he said. "The discernment of my life is so much easier. It's making decisions and living everyday life. It's the most natural it's ever been."
Lines enjoys the Oxford House position in addition to his full-time job as a service technician. However, he believes with an expanded role, his personal journey can add more value to people new to recovery. He'd like to be a case manager at Praxis of Fort Wayne.
 "My life experiences can help others realize we can make it through," Lines said.
Related: 988 is the New 911 for Mental Health Problems
How did the addiction start?
Lines said his older brother introduced him to alcohol at 14 years old. It was an attempt to make him forget about the abuse he was responsible for, as well as the resentment he carried inside.
"I feel like at some point in his life, he realized that he's done a lot of damage, and the best way he could've helped me is by introducing me to alcohol to help me deal with problems at an early age," Lines said.
One of the worst childhood memories that shaped his addiction was being shot at. Lines said his brother shot him, and he now has a bullet fragment in his chest. 
"He was on cocaine and alcohol. It was kind of a normal thing during those periods where he would come into my room because he had a lot of resentment," Lines said. "When he shot me, he told me that if I ever told anyone, he would come in my room and shoot me in my sleep. No one even knew I got shot until I was 19."
Lines "flatlined" but survived his gunshot wounds. That moment made him view death differently.
"When you come back from something like that, it's not to make you feel invincible, but it's just like, 'alright, I've survived death once," he explained. "I can see what happens. Death's not all that bad.' Let's risk it a little more."
Those risks turned into "foolish risks," Lines said. He became a drug dealer at age 15, went to jail twice and had been in and out of mental health institutions and detox clinics.
Related: What is a Dual Diagnosis?
Intervention with loved ones leads to rehab
Things turned from bad to worse before Lines checked himself into a residential treatment program. After a months-long alcohol and meth binge, his friends kicked him out of one of his favorite bars. As he sat on the back patio of the bar, he wasn't sure if he wanted to come back from this low point in life.
"I looked down on the ground, and I found a wired cable," Lines said. "I'm hurting everybody around me, and my family is always wondering if I'm dead or in the process of dying. I might as well just end it, because, at this point, they would know that I'm not suffering anymore."
Lines said he blacked out before he could strangle himself with the wire. He awoke to a friend who scolded his behavior.
"She's like, 'I can't do this anymore. You're becoming too much of a liability for me,'" Lines explained. "I'm worried about you. You need to get help. I can't have you in here anymore."
Lines' mother picked him up from the bar and eventually drove him to rehab.
"She was like, 'well, where do you need to go?' I was like, 'I need to go to rehab,'" he explained. "I knew if I had walked away from that bar, not with somebody I trusted, I would go into the woods and hang myself. When I realized the reality of that and how it made me look and feel, it all came crashing down," Lines said. "I was like I need help. I can't do this anymore. I can't keep lying to these doctors and all these people that I'm not sick, I just had a bad week and I don't have a problem."
Don't let drugs and alcohol overwhelm your life
If you or someone you know struggles with drugs or alcohol, you could benefit from detox or inpatient rehab at a licensed addiction treatment center. Call 888-448-0302 to speak to a recovery professional 24/7 on a confidential phone line.
There are different levels of care that allow you to be as flexible or as intensive with your addiction recovery as you need to be. Click here to find an addiction treatment center near you.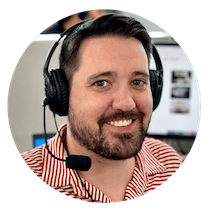 Choose Recovery Over Addiction
We're here 24/7 to help you get the care you need to live life on your terms, without drugs or alcohol. Talk to our recovery specialists today and learn about our integrated treatment programs.