It's natural to find the prospect of socializing without substances or alcohol a bit bland when you've struggled for so long with a substance use disorder.
Staying substance-free doesn't need be dull and boring, though. It will take some serious adjustment and a new way of approaching your social life, but there's plenty of fun awaiting when you put down the bottle.
The most important thing to remember is that sobriety isn't just about avoiding drugs or alcohol. Rather, it's about choosing a new way of life.
The people you meet on your recovery journey are also adjusting to a sober life. Together you can stay connected and start to have fun in your sobriety.
It might take a bit of planning and organizing to get people together, but you'll soon realize you have more fun when you're doing sober activities that don't involve substances.
If you live in Kentucky and you want to explore options for more healthy free-time pursuits, we've curated a wide cross-section of activities for you today. Some activities may take place where alcohol is served, and this is where you and your sober friends need to stick together and encourage each other to stay strong.
Local Attractions In Kentucky

Your new sober life in Kentucky requires you to start seeking new avenues for socializing and entertainment.
Kentucky is home to many beautiful spots, so why not get out in the fresh air and get yourself moving? You can find peace and tranquillity, and the natural surroundings can help you develop a calmer state of mind.
Try this trio of suggestions:
Kentucky Action Park
For around 30 bucks, you get a chair lift, rock climbing wall, a guided tour of a cave, an amazing alpine slide, boats, trampolining, and miniature golf.
Kentucky Splash Water Park And Campground
Water parks make for a great day out with your sober friends. You are all likely to have huge fun zipping down water slides and belly-aching with laughs as you witness your friends slip and slide.
The Kentucky Splash Water Park and Campground is definitely worth a thought for a fun day out, especially when the sun is blazing.
Ice Skating
The middle of winter is an ideal time for ice skating in Kentucky at places such as:
Ice skating is something you can do alone or with friends. Build strength in your core and legs while honing your balance and having a blast.
Outdoor Activities

Health and fitness is a central element of recovery. When you eat right and get enough exercise, your mood improves and makes you less likely to relapse.
Thankfully, Kentucky is home to plenty of fun outdoor activities you can enjoy with your new sober friends.
Ziplining And Aerial Adventure Parks
Why not seek some natural thrills and get fresh air instead of staying inside?
Ziplining is available in several places in Kentucky including:
You'll be full of joy after an exhilarating day out with your friends at one of Kentucky's adventure parks.
Sheltowee Trace Adventure Park, for instance, offers whitewater rafting. Feeling the fresh water on your skin while surrounded by incredible beauty, you'll surely have some laughs and make memories to keep forever.
Fitness And Sporting Activities In Kentucky

If you're strapped for cash and you can't afford activities like ziplining, get moving by pursuing a fitness program instead.
Running, bootcamps, tennis, badminton, and yoga are all great, low-cost fitness activities you can incorporate into your weekly routine without blowing the budget.
Running Clubs
Depending on where you live in Kentucky, you should have no problem finding a local running club.
Running clubs are a smart way to get fit, boost your mood, and forge new relationships with other sober people treading the same journey.
Running clubs in Kentucky include:
If you're not used to running or doing sports, don't be intimidated. Running clubs and sports clubs are usually very friendly and inclusive. Just persevere and keep showing up. Your face will become familiar, and you'll soon start making friends while strengthening your mental and physical health.
Canoeing And Hiking
Now that you are in recovery, you have the time and energy to spend exploring the wonderful natural attractions the state of Kentucky has to offer.
A day out canoeing or hiking will lift your mood and distract you from any uncomfortable cravings. If you gather a few sober friends to come along, you'll be sure to have plenty of fun and laughter.
You don't have to buy a canoe or kayak as you can hire one to keep costs down.
Some stellar canoeing, kayaking, and hiking locations in Kentucky include:
Sober Socializing

Most cafes and bars are obviously not targeted at people in recovery.
Cafes that just serve coffee don't necessarily serve the needs of someone recovering from a substance use disorder. Bars have too much temptation to cope with.
Luckily, a new type of bar is springing up – a sober bar.
The Cuffed Monkey
The Cuffed Monkey in Owensboro, Kentucky is a bar that only sells soft drinks. This place is ideal for people in recovery. Play pool and darts, or just hang with others who have stopped using substances. These are also great sober activities.
The bar also holds AA meetings, and people who attend gain a lot of strength by coming here.
Sober Meet-Ups In Kentucky
When you're used to hanging out in bars or clubs, it can be hard to find appropriate ways of socializing in the evenings.
Sober meetups happen all over Kentucky. It's worth getting online and connecting so you can develop new relationships with fellow individuals in recovery.
Meetup.com
Meetup.com is an online forum designed to connect sober people. If you can't see any meetups in your area, why not start one of your own?
All you have to do is visit the site, register, and start connecting. It's free to use and you could meet some great sober people from a similar background.
 Gayandsober.org
If you're gay and in recovery, this site will hook you up with likeminded individuals in your area. The site lists predominantly AA meetings in the area, so you have the ideal starting point for meeting others.
What To Do Next
Hopefully, today's list will give you some inspiration to fill your time and create a new and exciting life.
Encourage other people in recovery to join you on your days out. If cost is a factor, always remember the amount you used to spend while you were abusing substances. Unlike with drugs or alcohol, though, the benefits far outweigh the costs.
If you need a helping hand to kickstart your recovery, call the friendly team at Landmark Recovery right now. Our goal is to help one million people just like you get back the life they once embraced. Pick up the phone and call 888-448-0302.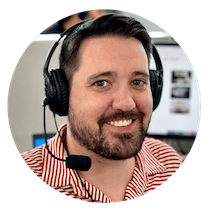 Choose Recovery Over Addiction
We're here 24/7 to help you get the care you need to live life on your terms, without drugs or alcohol. Talk to our recovery specialists today and learn about our integrated treatment programs.