After years of alcohol or drug use, the prospect of a sober life can seem tedious.
Since socializing often revolves around meeting up in areas where you can drink, this means you are constantly faced with temptation if you're trying to stay clean.
Hanging out in coffee shop might not appeal, and there's usually a distinct lack of tempting alcohol-free drinks in most bars.
The key, then, is to embrace your sobriety and to have fun without drugs or alcohol. Learning to have sober fun through sober activities, whether alone or with other people in recovery, is vital for enjoying a substance-free life.  While 12-step programs are valuable for providing emotional support, you should also enjoy regular social activities with like-minded people.
If you live in Oklahoma and you're wondering what you can do for entertainment without alcohol, you're in luck. There are many others in the same boat looking for kindred spirits to connect with.
Local Attractions In Oklahoma

Here are just a handful of attractions in Oklahoma that don't revolve around alcohol.
Myriad Botanical Gardens
OKC Zoo
Six Flags – Frontier City
Lake Hefner
Scissortail Park
Myriad Botanical Gardens
Myriad Botanical Gardens features an events calendar jam-packed with stimulating activities for people of all ages and backgrounds held in the beautiful gardens.
Sober activities include yoga, garden walks, moonlight cabaret, classes on seed saving, and reading groups.
It's not compulsory to join any of these activities, of course. You could stroll through the magnificent gardens for an invigorating dose of nature.
Oklahoma City Zoo

Oklahoma City Zoo is a superb backdrop for a day out with friends.  The zoo has many activities such as the Flamingo Mingle, Camel Rides, Elephant Express Tram, giraffe and rhino feeding, sea lion presentations, and the Explorikeet adventure.
The zoo also offers a VIP safari tour complete with a private guide.
Six Flags-Frontier City
For a fun-packed day of thrills why not gather your friends and head out to Oklahoma's theme park, Frontier City.
Your adrenalin will be pumping like crazy on rides like the Brain Drain that spins you 360 degrees. There's also the Diamondback that sends you on a loop-the-loop then back again in reverse.
The Geronimo Skycoaster is a ride for thrill-seekers that combines skydiving, bungee jumping, and hang-gliding. You are strapped into a harness then pulled up into the air by the wire. When you reach 100 feet, the wire is released so you freefall back to the ground.
Lake Hefner

Lake Hefner is a picturesque spot boasting a broad spread of activities. From running, walking, and roller-blading to watersports like kitesurfing and windsurfing, you're spoiled for choice.
If you're not feeling especially active, there's an abundance of restaurants where you can catch a beautiful sunset as evening falls.
Scissortail Park
There's no shortage of fun activities at Scissortail Park and there is something for everyone. You can grab some healthy food at the farmer's markets, or get yourself moving at Zumba classes. The Park also hosts events such as festivals, and exhibitions.
There should be plenty of opportunities to mingle with your sober friends.
Sports

Getting fit with your new pals will benefit your recovery greatly. Get your blood pumping and those endorphins flowing and enjoy a natural high by starting a sport.
You and your sober friends could consider starting some team sports for even greater connectedness.
Here are just a few options up for grabs in Oklahoma:
Red Coyote Running
Oklahoma City Thunder
Boathouse District
National Softball Hall of Fame
Red Coyote Running
Running is great for people in recovery. It's meditative and also boosts the natural feelgood chemicals in your body.
Red Coyote is an Oklahoma-based fitness store that holds running events. Joining the 3-mile fun run is free and gives you the chance to meet more sober people.
The Red Coyote calendar includes the Girls of The Pack Run twice weekly, and the Anchor Down Dash and Draft Run twice weekly. The club also offers a Good Form Running Clinic.
Oklahoma City Thunder

If you love watching basketball, why not plan to see a match with your sober buddies?
Oklahoma City Thunder is Oklahoma's pro basketball team so experience the highs, the lows, and the buzzing atmosphere of a top-notch basketball game with some of the best players in the world.
Please be aware that alcohol is served at the basketball grounds, but as you'll all be supporting each other, you can stay strong in company.
Boathouse District
You go for a real adventure at the US Paralympic and Olympic training site, the Boathouse District. What could be more fun than kayaking, whitewater rafting, rowing, or zip-lining with your friends?
If money is tight, you could always do an obstacle course, or go jogging or cycling in the scenic grounds.
National Softball Hall Of Fame

If you're a softball fan, you might fancy a day at Oklahoma's softball museum.
The museum contains 18,000 square feet of information about the history of softball to get absorbed in.
Browse through videos, historic photos, and memorabilia of all things softball.
Sober Nightlife
Club Soda is Oklahoma's sober nightclub where only soft drinks are served.
Here, you'll be surrounded by people who want to keep away from alcohol. This sober activity provides a great opportunity to socialize just like you would in a regular bar, but without the temptation.
The club serves more than your typical coke or OJ non-alcoholic alternatives, too. Choose from mocktails, soft drinks, and milkshakes.
Sober Meet-Ups In Oklahoma

You can meet up with other sober people virtually, too. You can find many regular online 12-step meetings. But, there are also online social media groups designed specifically to connect people in recovery.
Sober Squad Oklahoma
The Sober Squad Oklahoma Facebook page is a page where people can interact and engage in all things sober.
Connect with others in Oklahoma who are also seeking sober activities and hopefully get to know them face-to-face.
Sober Dating
If you're looking for romance, you could try visiting Sober Dating Service. The site is completely free to join, and you can browse peoples' profiles and connect with them via chat.
Many people successfully find a partner using online dating. It could be worth a shot if you struggle to connect with people in real life.
What To Do Next
As you can see, there is certainly life beyond substances. Once you get accustomed to a sober life and replace substance use with fun activities with other sober people, you'll never look back.
When things get tough, you can always draw on the support of your sponsor and 12-step meetings to help strengthen your resolve.
We hope your main takeaway today is that sobriety doesn't need to be dull. Indeed, many people in recovery tend to find that they get so much more out of life once they adjust to the absence of alcohol. Do you think you'll be one of them? Call the friendly team at Landmark Recovery in Oklahoma on 888-448-0302 and we'll help you get back on track.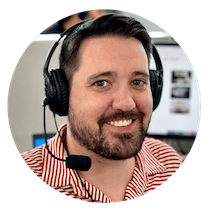 Choose Recovery Over Addiction
We're here 24/7 to help you get the care you need to live life on your terms, without drugs or alcohol. Talk to our recovery specialists today and learn about our integrated treatment programs.