Transgender members of the community experience daily social prejudice.
The Williams Institute estimates that over 1.3 million adults in the US identify as transgender, with more and more young people individuals identifying as transgender.
Fully 40% of transgender people in the US work in the underground economy to survive. This includes the sex trade, drug dealing, and criminal activity.
Rates of depression, anxiety, eating disorders, suicide, and self-harm are drastically higher amongst the transgender community than within the heterosexual community.
To cope, many transgender individuals turn to substances like cigarettes, alcohol, prescription opioids, and illicit drugs resulting in high rates of comorbidity.
What Is Comorbidity?

When a person suffers from both a substance use disorder and a mental health problem it is referred to as comorbidity or dual diagnosis.
There's a high correlation between substance abuse and mental health disorders. Family rejection has a huge impact on a person's mental health. In 2015, 40% of transgender people surveyed by the National Center for Transgender Equality (NCTE) had families that were either neutral or directly unsupportive of their sexual orientation.
Stigmatization and discrimination negatively impact a person's self-esteem leading to depression, anxiety, suicide, and self-harm.
Substance abuse can also exacerbate mental health problems, creating a negative spiral of addiction and emotional damage.
Treatment of comorbidity is complex. For medication-assisted treatment to be effective, a person must be accurately diagnosed. In many cases, a person may struggle with multiple mental health diagnoses and substance use disorders, which makes treatment more challenging.
Transgender Substance Abuse Statistics
Specific figures on transgender substance abuse are sparse, although transgender people are more likely to seek treatment than non-transgender people. This shows they are prepared to help themselves if the care is provided.
Accurate figures are difficult to obtain as transgender people are marginalized and less likely to register to vote. Due to discrimination and stigmatism, trans people tend to be pushed to the margins of society engaging in underground work with no healthcare insurance.
The Sexual Orientation and Estimates of Adult Substance Use and Mental Health from the National Survey of Drug Use in 2015 tends to focus on lesbian, gay, and bi-sexual responses, and doesn't provide specific data on transgender substance use.
Unfortunately, the planned US Transgender Survey for 2020 was postponed. The most recent 2015 US Transgender Survey consulted 28,000 transgender individuals about their substance abuse patterns.
The report discovered some key findings such as:
25% of transgender people used marijuana regularly in contrast to 8% of the rest of the population
7% of transgender people took prescription drugs that weren't prescribed to them compared to just 2% of the wider population
29% of transgender people take illicit drugs in the past month of the report in contrast to 10% of the US population
Illicit Drugs
Detailed figures on specific substance use are not included in the US Transgender Survey, but responses found that transgender people have higher rates of abuse of methamphetamine, heroin, crack, cocaine, LSD, and inhalants than the general US population.
The Transgender Community & The Opioid Crisis

Addressing transgender opioid use is a vital piece of the puzzle in the fight against the opioid epidemic as drug cartels continue to flood the drugs market with synthetic opioids like fentanyl.
High rates of emotional trauma lead to higher rates of opioid use.
Complex mental health needs require specialist psychiatric and medication-assisted treatment. One study found that 11.8% of 297 transgender girls and women reported lifetime nonmedical prescription opioid use.
Homelessness, violence, incarceration, family rejection, poverty, and unemployment mean a rough ride for transgender people. It's not surprising they turn to substances like opioids to escape.
MAT Treatment For Transgender Individuals
Transgender individuals have complex emotional needs. A medication-assisted program at a treatment center like Landmark Recovery can provide the appropriate level of care and support for substance use disorders.
Medication combined with cognitive behavioral therapy (CBT) leads to higher rates of recovery. Individual and group therapy sessions and peer support groups can help to heal the mental health problems experienced by transgender people.
Family therapy may also help to foster a more empathic attitude in families with transgender members.
What To Do Next
Whole communities in the US must start to be more caring towards transgender people if we want to tackle the drug crisis more effectively.
Acceptance, empathy, and kindness have a huge impact on a person struggling with low self-esteem and substance abuse. It doesn't cost anything to be kind or to leave judgment at the door.
Grant transgender people their rightful place in the community and the crisis must surely improve.
If you're suffering from any of the problems we address today, you are absolutely not on your own. Our goal is to help one million people just like you leave drink and drugs behind. We've got your back even if it seems like nobody else has. Take the first step by calling the friendly team at Landmark Recovery today on 888-448-0302.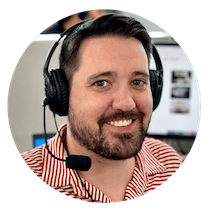 Choose Recovery Over Addiction
We're here 24/7 to help you get the care you need to live life on your terms, without drugs or alcohol. Talk to our recovery specialists today and learn about our integrated treatment programs.