You've battled addiction and finished residential treatment, perhaps at Landmark Recovery of Denver or a different addiction treatment provider. But you may not be ready to live alone, which we fully understand!
Sober Living Homes in Colorado
Sober living homes in Colorado can provide the support you might need. These homes are ideal if you lack a strong support system at home to continue your recovery journey. This blog will guide you through what to expect and share a list of premier sober living homes in Colorado. 
What is a Sober Living Home?
A sober living home is a drug and alcohol-free place where people in recovery can stay. It supports those who have completed inpatient rehab for addiction and helps them transition back into everyday life. There's always plenty of peer support in a sober living home, with many offering services and meetings to help residents stay sober.
A sober living home is NOT the same as a halfway house, which is a government-funded residence often serving people transitioning out of incarceration with specific rules and programs to help them reintegrate into society. Both aim to provide support during a transitional phase, but sober living homes specifically cater to those in addiction recovery.
Who Needs a Sober Living Home?
Sober living homes are not for everyone, though they are designed to benefit almost any newly sober person. An addiction treatment research study found that between 40 and 60% of people treated for substance use disorders (SUDs) will relapse at some point.
When someone seeks addiction treatment, it's critical that they can restart their life without the risk of situations and people that could trigger a relapse. Unfortunately, many people with addictions don't have a lot of support upon leaving treatment.
For those who don't have a ready-made support system, sober living homes are an ideal situation.
Staying in a Sober Living Home
Not all sober living homes operate similarly. Still, there are common characteristics, including:
Rules that residents must follow

Guidelines for household chores and routines

Strong encouragement to attend groups like NA, AA, or other 12-step programs

The requirement to pay rent and utilities, meeting financial obligations

Usually, residents can stay as needed, following the rules

Often, a residential manager oversees residents and enforces rules
How Much Does Sober Living Cost in Colorado?
Colorado sober living homes are generally affordable compared to residential treatment programs.
Factors that determine cost include the following:
Location

Size

Number of residents

Room occupancy

Amenities

Operating organizations (e.g., Oxford House)
A List of 8 Sober Living Homes In Colorado
Colorado has multiple sober living homes near you to choose from. Here are eight options:
Denver
Colorado Springs
Aurora
Take Your Next Recovery Step
Transitioning from intensive addiction treatment to everyday life can be challenging, but sober living homes in Colorado offer a supportive path. With a drug-free environment and an encouraging community, they're an ideal solution for those without immediate support.
If you're in Colorado and considering addiction treatment or searching for a sober living home after completing treatment, Landmark Recovery of Denver is here to help. Our Patient Navigators can assist you anytime, day or night. Call our confidential phone line today at 720-702-9994, and take this vital step toward a sober and healthy life.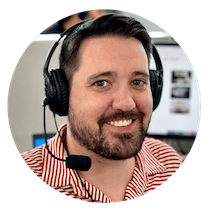 Choose Recovery Over Addiction
We're here 24/7 to help you get the care you need to live life on your terms, without drugs or alcohol. Talk to our recovery specialists today and learn about our integrated treatment programs.