Updated: August 14, 2023, at 12:10 p.m.
What Are The Key Benefits of Sober Living Homes? Transforming Lives Daily
Sober living homes can play a vital role in addiction recovery, providing a safe and supportive environment for those in need. These drug-free, alcohol-free homes help residents stay strong and sober, bridging the transition from active addiction to everyday living.
These homes can be beneficial if you want to engage in outpatient rehab, but your home environment is sub-optimal. This form of housing can also work well if you're stepping down from residential treatment and need help adjusting to daily living before returning home.
What is a Sober Living Home?
Sober living homes are independent of addiction treatment centers, designed to instill discipline and encourage a positive lifestyle.
With rigid rules in place, such as no alcohol or drugs and random drug testing, residents can expect a highly structured environment. These homes impose curfews and cultivate a culture of respect and responsibility.
While some confuse sober living homes with halfway houses, they differ significantly. Halfway houses often serve those exiting jail after drug treatment or those with severe mental health disorders. Sober living homes, however, are more flexible, focusing on individual needs and personal growth without a time limit on the stay.
Sober living homes, by contrast, do not insist that residents have been incarcerated. You are not always obliged to engage in addiction treatment, although this is the norm. Since you'll be meeting the cost of living at the sober living home, there is no time limit on how long you can stay.
We'll look next at what you can expect to gain from basing yourself at a sober living home for substance abuse treatment.
5 Transformative Benefits of Sober Living Homes
Guidance and support on-demand
Independent living in a safe and sober environment
Streamline your transition to normal life
Forge new and meaningful sober relationships
Mitigate the risk of relapsing
1) Guidance and support on-demand
When you're in the early stages of recovery, being surrounded by peers who fully support your commitment to sobriety is valuable. Sober living homes offer a powerful sense of accountability from residents and the on-site manager. You'll find a member of staff available on-demand and around the clock.
Whether you need advice on fighting cravings, or some help finding employment, you'll have somebody on hand to help out.
2) Independent living in a safe and sober environment
With medical detox complete and your journey to sustained recovery underway, it's time to retake control of your life. Basing yourself at a sober living home allows you to maintain independence in a way difficult to do during residential treatment. So, you'll be living independently but in a healthy and safe environment with no triggers and abundant assistance.
Sober living homes allow you to start making healthier choices with a far more fruitful outcome than substance abuse.
3) Streamline your transition to everyday life
Recovery is a process and not an event. It represents an ongoing commitment and doesn't end with detox or rehab.
Sober living homes offer a gentle bridge between the cocooned residential treatment environment and the stark contrast of daily living. You'll have the chance to gradually ease yourself back into society without feeling overwhelmed.
4) Forge new and meaningful sober relationships
As you move away from drinking or using drugs, you'll reevaluate many of your friendships. Friendships predicated on substance abuse are toxic to your recovery.
You'll live alongside others embarking on a similar journey in a sober living home. They will fully understand the cravings and feelings of failure you might be experiencing. All of these people, just like you, will be committed to change and committed to sustained sobriety.
You can avoid being separated or lonely as you reenter everyday daily living, and you'll hopefully forge friendships that endure beyond your stay in a sober living home.
5) Mitigate the risk of relapsing
The end goal of sober living homes is to give you a safe and supportive base to recover. Being segregated from the pressures you might find in your local neighborhood and with no environmental triggers around you'll reduce your chance of relapse.
With no alcohol, drugs, addictive prescription medications, or over-the-counter drugs allowed in sober homes and strict rules enforced, you'll strengthen your chances of staying sober.
What Comes Next?
Maybe you've completed a course of inpatient treatment here at Landmark Recovery and need to move into a sober living home before returning to your family life. Perhaps you want to engage with one of our intensive outpatient or partial hospitalization programs. If so, and if you need advice on finding a sober living home near you, we can help!
Contact the friendly Landmark Recovery admissions team today, and we'll help you find the right accommodation for your recovery. Call us today at 888-448-0302.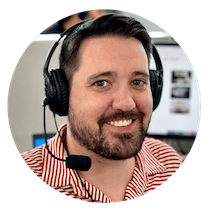 Choose Recovery Over Addiction
We're here 24/7 to help you get the care you need to live life on your terms, without drugs or alcohol. Talk to our recovery specialists today and learn about our integrated treatment programs.