Yes, California has an involuntary rehab law for people struggling with substance use disorder (SUD). If a resident's substance use endangers themselves or others, the state can force them to enter alcohol or drug rehab. But this treatment must target their substance abuse problems. Let's explore the details of involuntary rehab in California and how it impacts residents.
Key blog points:
California law requires involuntary rehab for people posing a risk due to substance abuse.

Involuntary commitment in California follows strict legal rules.

Treatment length, cost, and rehab center choice differ based on individual needs.

Multiple treatment centers like Landmark Recovery offer various addiction services near California.
What is Involuntary Rehab?
Involuntary or court-ordered rehab is used when a person is mandated by a court or under specific laws to get substance abuse treatment. This usually happens when their substance abuse poses a significant risk to themselves or others around them. While being forced into rehab may sound intimidating, it's designed as a life-saving measure to break the destructive cycle of addiction.
Substance Use Disorder and Involuntary Rehab in California
If someone's drug or alcohol use seriously endangers their safety or others, it can lead to involuntary rehab. This law falls under California Welfare & Institutions Code §5343, which authorizes involuntary commitment if a person's use of controlled substances poses a danger to themselves or others. Court-ordered rehab is a last resort, used when other treatments have not worked or if the person refuses to acknowledge their problem and seek help.
How Long is Court-Ordered Rehab?
The time someone spends in involuntary rehab isn't set in stone. It depends on the person's specific needs and their recovery progress. The goal isn't to punish but to provide the tools to overcome addiction.
Who Can Start California's Involuntary Rehab Process?
Only certain people, like family members, legal guardians, or doctors, can start the involuntary rehab process. It's a significant step and requires clear evidence that the person's substance use is a risk to themselves or others. 
Check out our blog on states with mandatory addiction treatment for more details.
Paying for Court-Ordered Rehab
The cost of involuntary rehab can be intimidating. But there are ways to manage it. You could get help from government programs, health insurance, and payment plans depending on your situation.
It's important to understand your costs and look into every available resource. Contact your insurance provider, or call 888-448-0302 today to talk to a Landmark Recovery Patient Navigator.
Choosing the Best Rehab Center
According to California law firm Berenji & Associates, you may have a say in choosing the rehab center even with court-ordered rehab. This allows you to select a place that aligns with your recovery needs and goals.
Landmark Recovery: Your Partner in Healing
While we don't have a treatment center in California, we have several nearby locations that serve Californians and surrounding residents, including:
We provide a range of treatment options, including:
Our experienced and empathetic medical team helps patients reclaim their lives from addiction.
Contact Us Today
Don't let alcohol or drug-related legal troubles hold you or a loved one captive. Call our confidential admissions line at 888-448-0302 anytime, day or night. Our Patient Navigators are always ready to help and discuss treatment options that suit your needs.
Related Reading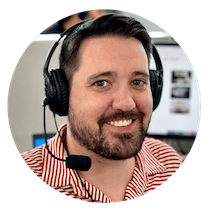 Choose Recovery Over Addiction
We're here 24/7 to help you get the care you need to live life on your terms, without drugs or alcohol. Talk to our recovery specialists today and learn about our integrated treatment programs.