New youth risk behavior survey reveals shocking trends of mental health problems among Indiana youth
For young people still developing physically and socially, poor mental health can often lead to risky behaviors like early drug or alcohol use and experiencing violence. New survey data out of Indiana shows an increase in teen suicide attempts, as well as the need for expanded mental health support in Indiana schools.
1 in 10 Indiana teens reported attempting suicide in the past year
According to data from the 2021 Youth Risk Behavior Survey (YRBS) results, one in 10 Indiana teens attempted suicide at least once in the past 12 months. Indiana Health Commissioner Kristina Box announced the results at the 2022 Indiana Rural Health Conference on June 14. You can watch her full keynote speech below.
"It's very clear we have a lot of work to do, and we need to provide mental health support in our schools," Box said. "Kids need to be able to come to school and learn. If you talk to teachers – when a child comes to school and they've been abused, or they've watched someone use drugs, or whatever else is going on in their lives, they are not prepared to learn."
If you or someone you know is struggling with thoughts of self-harm, call the National Suicide Prevention Lifeline at 1-800-273-8255, or dial 988.
Survey methodology
More than 1,000 Indiana students (grades 9-12) in 43 public high schools completed the biennial survey, answering questions about six categories of health risks and behaviors including:
Unintentional injuries and violence

Sexual behaviors related to unintended pregnancy and sexually transmitted diseases (STDs), including HIV infection

Alcohol and other drug use

Tobacco use

Unhealthy diet

Lack of physical activity
Related: How Snapchat's New Update Helps Parents Monitor Drug Sales
The national, school-based survey, administered randomly in odd years, was conducted in 2021 by the Indiana Department of Health, in partnership with the Centers for Disease Control and Prevention (CDC). For the first time since 2015, Indiana's Youth Risk Behavior Survey data can be weighted and compared with other states. There was no Indiana YRBS data available in 2017 or 2019 due to a lack of participation from selected schools.
View this post on Instagram
Social disruptions in "school connectedness"
Compared to the 2015 Indiana YRBS, 6% more students said they had attempted suicide at least once or more than once in the past year. At a time when students are still recovering from the social disruptions of COVID-19, increasing school connectedness is crucial to help reduce risky behaviors like self-harm and substance use.
Related: Understanding Adverse Childhood Experiences
"School connectedness is a key to addressing youth adversities at all times – especially during times of severe disruptions," said Kathleen Ethier, Director of the CDC's Division of Adolescent and School Health in a media release. "Students need our support now more than ever, whether by making sure that their schools are inclusive and safe or by providing opportunities to engage in their communities and be mentored by supportive adults."
Conclusion
For more information on how Landmark Recovery is providing behavioral therapy for those struggling with mental health or substance use, call 888-448-0302 to talk to a recovery specialist. Our admissions team is available 24/7 to answer questions about rehab costs, the admissions process, transportation to one of our facilities and more. If you or a loved one prefers to meet in person, visit one of our drug and alcohol rehab centers in the following Indiana communities: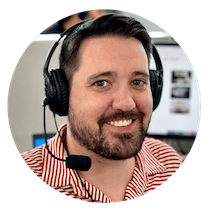 Choose Recovery Over Addiction
We're here 24/7 to help you get the care you need to live life on your terms, without drugs or alcohol. Talk to our recovery specialists today and learn about our integrated treatment programs.