Published: July 23, 2020 | Updated: Feb. 28, 2023, at 4:14 p.m.
When faced with the challenge of recovering from a drug or alcohol addiction, many people look for motivation to find a healthier path and keep from relapsing. Books can help us create emotional connections to useful information, especially when the stories they hold involve relatable characters. Educating yourself about all aspects of addiction recovery is a smart move. Finding real and fictional characters in books about recovery that you can relate to is even better.
View this post on Instagram

The more tools you have at your disposal, the more readily you can embrace the road to recovery. If reading a book isn't your style, or you prefer something for your commute, check out this blog post on the five best addiction recovery podcasts.
Here are the 10 best books about recovery.
10 Profound Books on Drug Addiction & Recovery
A Million Pieces
"A Million Little Pieces," James Frey's autobiographical novel about alcohol and crack cocaine addiction, is the author's riveting, first-hand account of an out-of-control life. Aged just 23, Frey finds himself on a plane with no idea how he got there or where he is going. He soon discovers his brother has arranged for him to head to rehab. Resistant to 12-step recovery, Frey finds rehab intensely challenging, yet he persists.
Inside the recovery center, he forms a close bond with an older Italian-American called Leonard, who turns out to have mafia connections. Frey's relationship with this gangster forms the backbone of the narrative. He never glamorizes addiction, but rather outlines the train wreck his life had become in spare but always engaging prose. With run-on sentences and a disregard for traditional punctuation, this intense monologue leaves you in no doubt about one thing. Even if you feel your life has been shattered into a million little pieces, recovery is always possible. Always.
Marketed as a memoir, the book took a public relations hit when a 2006 Smoking Gun exposé suggested elements of the story had been fabricated. This led to Frey being dropped by his publisher. He even went on Oprah and apologized for making some of the story up. Don't let the fact vs fiction debate over this book put you off. It's a must-read for anyone grappling with addiction. Frey continues to write fiction and remains in committed recovery.
Beautiful Boy
In "Beautiful Boy," journalist David Sheff details his sporty son's descent into crystal meth addiction. We read how Nick Sheff went from performing strongly in the classroom and as a varsity athlete to stealing from his brother and living on the streets. David explores every possible avenue of treatment in a dedicated attempt to get his son back on track.
A hopeful, inspiring story, "Beautiful Boy" has the power to show anyone dealing with addiction that they are not alone. Told from a father's perspective, it paints a portrait of what it's like for parents to see a child struggle with substance abuse. The author asks himself what he did wrong, how his son could end up as a meth addict, and what he can do do save him. The book is full of compelling anecdotes, and powerful insights. Painful, candid, and now the subject of a major movie, "Beautiful Boy" is the true story of the meth epidemic that continues to cripple the country.
Being Sober
In "Being Sober," you benefit from author Harry Haroutounian's expertise at the forefront of recovery and addiction treatment. Haroutounian worked as the physician director at the world-famous Betty Ford Clinic.  This book contains plenty of actionable advice and it gives you a blueprint for recovery without the prescriptive nature of a 12-step program. Haroutounian uses straighforward language, and lays out a proven path towards emotional stability and a life based on gratitude, dignity and self-respect. The book addresses high functioning addicts, and explains that you don't need to hit rock bottom in order to be open to addiction treatment.
If you want to learn about the various phases of addiction and recovery, as well as uncover some powerful strategies for staying sober, read this book today.
Chasing the High
"Chasing the High" informs readers that to be an entrepreneur is to be a successful risk-taker. Unfortunately, this type of behavior can easily manifest in other more harmful ways. Author Michael Dash, entrepreneur and recovering drug addict, draws many parallels between his life pursuing business success and his obsession with gambling, which caused him to bottom out. He explains how he was always trying to be the life of the party, both in the casino and at home.
Dash also developed a drug addiction before he cleaned up and embarked on the road to recovery. This is a highly instructive read for anyone grappling with an addictive personality and a tendency to overindulge. Dash explains strategies and routines that helped him refocus and find recovery from his addictions. That led him to achieving a more purpose-centered life.
Dopesick: Dealers, Doctors, and the Drug Company that Addicted America
The opioid epidemic claimed over 450,000 victims between 1999 and 2018 as opioid painkillers were aggressively prescribed in the late 90s. In "Dopesick," Author Beth Macy brings to life unemployed chancers using opioids to blot out the boredom and wealthy youngsters trading illicit pills for kicks.
Macy gives you the lowdown on this opioid crisis from start to finish, showing how big pharma misled doctors into believing these painkillers were not addictive. We all know what happened from there, but where do we go from here? With a behind-the-scenes look from the perspective of families and first responders, you can see the effects of the opioid crisis up close and personal.
The book inspired a eight-episode TV drama that aired on Hulu during the fall of 2021.
Drop The Rock
If you're already in recovery, you quite possibly attend a 12-step group like Alcoholics Anonymous (AA) or Narcotics Anonymous (NA). The sixth and seventh steps of both AA and NA are identical, as described in "Drop The Rock: Removing Character Defects – Steps Six and Seven." After accepting that you have character defects preventing you from staying sober, you ask your higher power to remove these defects.
If you're finding it hard to work through these steps, semi-anonymous authors give you practical tips on harnessing these steps, improving your character, and forging forward with long-term recovery.
Recommended: The 9 Best Alternatives to Alcoholics Anonymous
Fentanyl, Inc.
From Asian factories where the drug is made in bulk to the streets of the U.S. where it's claiming victims every day, read about all aspects of illicit opioids in "Fentanyl, Inc: How Rogue Chemists Are Creating the Deadliest Wave of The Opioid Epidemic."Author Ben Westhoff spent four years laying bare the trade in synthetic drugs.
If you thought regular opioids were bad, fentanyl is ten times worse. This lethal synthetic opioid is much more potent than heroin and it's now wreaking havoc nationwide.
Letting Go of the Thief
Pamela D. Pesta's "Letting Go of the Thief" gives you a snapshot inside the mind of someone descending into full-blown alcoholism. This book can be empowering and instructive whether you or a  loved one struggles with alcohol use disorder (AUD). Readers might get a clearer indication of some of the thought processes typically shared by heavy drinkers. You might also gain a stronger insight into why their loved one behaves as they do.
The central premise of Russell Brand's "Recovery: Freedom from Our Addictions" is that you can only be free once you break free from addiction. For many people caught up in a destructive rock and roll lifestyle, the thought of sobriety might seem restrictive. Brand, who's been in active recovery for over 20 years now, reframes it and helps readers consider that they can only attain that bohemian freedom they're seeking once no longer dependent on drink and drugs, which could help if you're tempted to relapse.
Brand's participated in all the major 12-step recovery programs, and has now started his own men's group. In "Recovery," he shares for the first time some of the tools he used to stop smoking crack cocaine and to help others stay clean.
Rewired: A Bold New Approach To Addiction and Recovery
Last but not least, "Rewired: A Bold New Approach to Addiction and Recovery," outlines a new approach to addiction treatment. Author Erica Spiegelman, who's also an addiction and wellness specialist, highlights the importance of whole-body recovery. Designed to be alongside or in place of 12-step programs, you can use "Rewired" as a blueprint for a personalized and meaningful recovery plan.
We can't recommend this book strongly enough, especially if you have tried and failed to stop using drinks or drugs in the past.
Books are a great way to support your recovery journey
Whether you're new to recovery or have decades of sobriety, reading a book is a great way to manage relapse triggers and substance use cravings. Good books allow readers to connect with characters and develop an understanding that can be used in their recovery journey.
Here at Landmark Recovery, we can help you find book recommendations, residential rehab or an intensive outpatient program (IOP). If you're serious about snatching your life back from drugs and alcohol, call 888-448-0302 for more information, or visit our locations page to find a treatment center near you.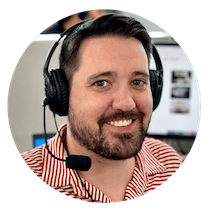 Choose Recovery Over Addiction
We're here 24/7 to help you get the care you need to live life on your terms, without drugs or alcohol. Talk to our recovery specialists today and learn about our integrated treatment programs.