In a recent interview, Michelle Dubey from Landmark Recovery of Denver shed light on the critical issue of addiction and the comprehensive services provided by Landmark Recovery of Denver to guide individuals towards recovery and healing. With over 23 million Americans grappling with substance use disorders, Dubey emphasized the urgency of seeking treatment, underscoring the pivotal role Landmark Recovery plays in addressing this public health crisis.
A Year of Dedicated Service
Landmark Recovery of Denver, nestled in Aurora, Colorado, has been a beacon of hope and support for the community for nearly a year. Our facility offers a continuum of care that caters to various stages of recovery. At the forefront of our services is the acute care level, which assists individuals in safely detoxing from substances they were using. This critical phase ensures a medically supervised transition, setting the foundation for a successful recovery journey.
Subsequent to the acute care stage, our facility provides residential programs spanning around 28 to 35 days. This experience equips individuals with essential tools and coping strategies to navigate the challenges of recovery. Moreover, Landmark Recovery extends its commitment beyond the initial phases, offering Intensive Outpatient Programs (IOP) and a lifelong Alumni Program that continues to provide support free of cost.
Overcoming Barriers
Despite the compelling need for treatment, many individuals hesitate due to pervasive stigmas surrounding addiction. Dubey identified shame and stigma as significant barriers that hinder individuals from recognizing the need for help and reaching out for it. Furthermore, the financial aspect can also be a deterrent, with concerns about the cost of residential care.
Recognizing these barriers, we are steadfast in our mission to diminish obstacles on the path to recovery. We offer a welcoming environment where individuals can find solace in knowing that they are not alone in their journey. Additionally, we accept a wide range of commercial plans, ensuring that financial concerns do not stand in the way of accessing essential treatment.
A Supportive Network
The process of seeking help varies, with individuals and concerned family members both taking the initiative. Landmark Recovery acknowledges the courage it takes to reach out for treatment and emphasizes that the journey to recovery can be initiated by anyone who cares for the well-being of the individual in need. Whether it's the person struggling with addiction or their loved ones, the first step toward healing is within reach.
Making the First Call
Understanding that reaching out can be a daunting step, we prioritize ease of access. The initial call to the facility can be made to our dedicated admission consultants, who are available 24/7. This ensures that support is readily available whenever it's needed, especially during moments of crisis. For those who prefer an alternative means of communication, Landmark Recovery offers online chats and website resources to facilitate the first contact.
A Holistic Approach: Differentiating Landmark Recovery
What sets us apart is our comprehensive approach to treatment. The facility recognizes that substance use often intertwines with underlying factors such as trauma, anxiety, and depression. This understanding drives our trauma-informed and trauma-focused clinical program. By addressing the complexities that contribute to addiction, Landmark Recovery equips individuals with the tools to confront both the substance use and its underlying causes.
Reaching Out for a New Beginning in Denver
Dubey's insights underscore the profound impact of addiction on individuals and society at large. Landmark Recovery of Denver stands as a beacon of hope. We offer a multifaceted approach to recovery that dismantles barriers and fosters healing. If you or someone you know is seeking assistance in overcoming addiction, reaching out to Landmark Recovery at 720-702-9994. You can also visit landmarkrecovery.com for more resources. Let us be the first step toward a transformative journey of recovery and renewal.
Admissions Consultants are available around the clock to provide guidance and support. Contact us today for more info on how Landmark Recovery of Denver can help you get the help you need.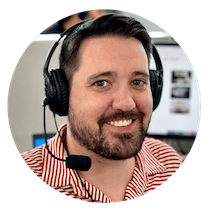 Choose Recovery Over Addiction
We're here 24/7 to help you get the care you need to live life on your terms, without drugs or alcohol. Talk to our recovery specialists today and learn about our integrated treatment programs.