Alcohol rehab usually lasts 30 to 90 days, but the duration varies based on individual needs. The goal is to support people struggling with alcohol addiction on their journey to recovery and a better life. In inpatient and outpatient rehab, experienced medical professionals help participants learn how to cope with negative emotions and challenging situations without alcohol.
Key points in this blog:
Alcohol rehab can last 30 to 90 days or more, depending on individual needs.

It usually involves detoxification, therapy, and aftercare planning.

There are inpatient and outpatient alcohol rehab programs, with inpatient lasting 30 to 90 days and outpatient lasting several months.

Addiction severity, co-occurring disorders, physical health, and commitment to recovery influence rehab length.

Longer rehab programs (90+ days) generally lead to better recovery outcomes.
At Landmark Recovery, our alcohol rehab program lasts around 30 days, but the length can vary based on your needs. Our team is here to provide personalized support and care to guide you toward lasting recovery. Call our confidential admissions line at 888-448-0302 to talk to a Patient Navigator and learn more about rehab.
What is Alcohol Rehab? Understanding the Basics
Alcohol rehabilitation, often shortened to alcohol rehab, is a structured treatment program that helps people overcome alcohol addiction. It involves several important stages that form the foundation of the recovery process. These stages usually include:
Detox

Private and group therapy sessions

Aftercare planning
Let's break down these recovery stages to better understand the process and duration.
The First Step: Alcohol Detox
Detoxification, or detox, is normally the first step in many alcohol rehab programs. This process lasts five to seven days and focuses on removing alcohol from a person's body. Medical professionals closely monitor the individual around the clock during detox to manage withdrawal symptoms, ensure safety, and provide comfort throughout this challenging phase. At Landmark Recovery, detox can vary depending on your level of alcohol dependence.
Therapy and Counseling: The Main Phase
Following detox, the person enters the main phase of alcohol rehab: therapy and counseling. This phase is most effective in a structured, distraction-free setting like a remote rehab facility. This stage can span from a few weeks to several months, focusing on understanding the root cause of addiction, developing coping strategies, and teaching people how to live without alcohol.
Aftercare Planning: Setting Up Success
Aftercare planning is the roadmap to lasting recovery after alcohol rehab. It creates a personalized plan for ongoing support, relapse prevention, and a sober lifestyle. You'll engage in support groups, continued therapy, and regular check-ins with a counselor.
These resources help you stay on track and navigate life's challenges. Aftercare planning gives you the tools and strategies to maintain sobriety and build a fulfilling future.
Types of Rehab Programs: Inpatient and Outpatient Rehab
Rehab programs generally fall into two categories: inpatient and outpatient rehab. 
Inpatient Rehab
Inpatient rehab involves a residential stay at a treatment facility. It lasts around 30 to 90 days.
Outpatient Rehab
Outpatient rehab allows individuals to live at home while attending treatment sessions and may last several months.
Both types of rehab programs have their advantages, and the best choice depends on your circumstances, level of addiction, and recovery goals you wish to accomplish.
Factors That Influence Rehab Duration
The length of alcohol rehab is not a fixed timeframe. Several factors can influence it, including:
How deeply a person is addicted to alcohol

Any co-occurring mental health issues

Their overall physical health condition

The person's willingness to recover from alcohol addiction
The Impact of Addiction Severity
The severity of alcohol addiction can determine how long rehab may last. The more severe the addiction, the longer the treatment usually takes. For example, someone heavily dependent on alcohol for many years may need more time to recover than someone with a milder or recent addiction. Each person's journey is unique, but rehab is tailored to meet people where they are. Some finish rehab in 30 to 60 days, while others may need 90 days or more. The goal is to give people enough time and support for lasting healing and positive change.
When Mental Health Issues Co-Exist with Alcohol Addiction
Alcohol rehab addresses a person's addiction and any accompanying mental health issues. Many people with alcohol addiction also struggle with conditions like depression, anxiety, or bipolar disorder. Treating both simultaneously is important because they can affect each other and make recovery more challenging. 
It's hard to tell which condition caused the other or came first. Therefore, by addressing both at the same time, the chances of successful recovery are higher. Treatment may take longer if additional support and therapy are needed for a dual diagnosis. The goal is to provide comprehensive care, focusing on overall well-being.
Physical Health: A Silent Factor
Alcohol addiction affects the mind and emotions and takes a toll on the body. Long-term alcohol use can lead to health problems like liver disease, heart issues, and other complications. If alcohol impacts your physical health, you might need extra medical care during rehab. 
This extra attention can extend your stay as the focus shifts to addressing your addiction and associated health conditions. For example, someone with liver disease may need specialized treatment and monitoring to ensure their recovery is safe and effective. This could involve regular check-ups, medication management, and interventions to address liver-related complications. At Landmark Recovery,  our facility's medical team would collaborate with healthcare professionals to develop a tailored treatment plan considering the liver condition.
The Role of Commitment in Recovery
Personal commitment plays a crucial role in recovery. People can achieve successful outcomes sooner when they actively engage in therapy, apply coping strategies, and stay motivated with peer support. It's important to remember that everyone's journey is unique, and comparing yourself to others can be counterproductive. 
Focus on your path and maintain a strong commitment to recovery. At Landmark Recovery, we provide personalized treatment plans that cater to your specific needs, guiding you toward a healthier future.
Why Longer Rehab Programs Are Often More Beneficial
Research suggests that longer rehab programs—those lasting 90 days or more—can lead to better recovery outcomes. These programs give people recovering from alcohol addiction more time to learn healthy habits, gain coping skills, and improve their chances of long-term sobriety. A study published in the Journal of Substance Abuse Treatment found that longer and more active continuing care interventions tend to have better outcomes for alcohol addiction treatment.
Ready to Take the Next Step Towards Recovery?
If you or your loved one is struggling with alcohol addiction, remember it's never too late to seek help. At Landmark Recovery, we understand how complex alcohol addiction can be. We offer various treatment programs, including alcohol detox, inpatient and outpatient alcohol rehab, and residential treatment. Whether you need a short-term intensive program or a long-term recovery plan, we're here to help.
Call our confidential admissions phone line today at 888-448-0302 anytime, day or night. You can also visit our locations page to find an alcohol detox or rehab center near you.
Related Reading: More Insights into Alcohol Addiction and Rehab
To help you better understand alcohol addiction and the recovery process, check out these related articles.
Alcohol Addiction:
Alcohol Rehab: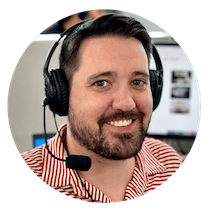 Choose Recovery Over Addiction
We're here 24/7 to help you get the care you need to live life on your terms, without drugs or alcohol. Talk to our recovery specialists today and learn about our integrated treatment programs.